Helping your Business Comply
Meeting the new safety standards for button and coin batteries is easy with warning stickers, tags and labels or printing direct on packaging!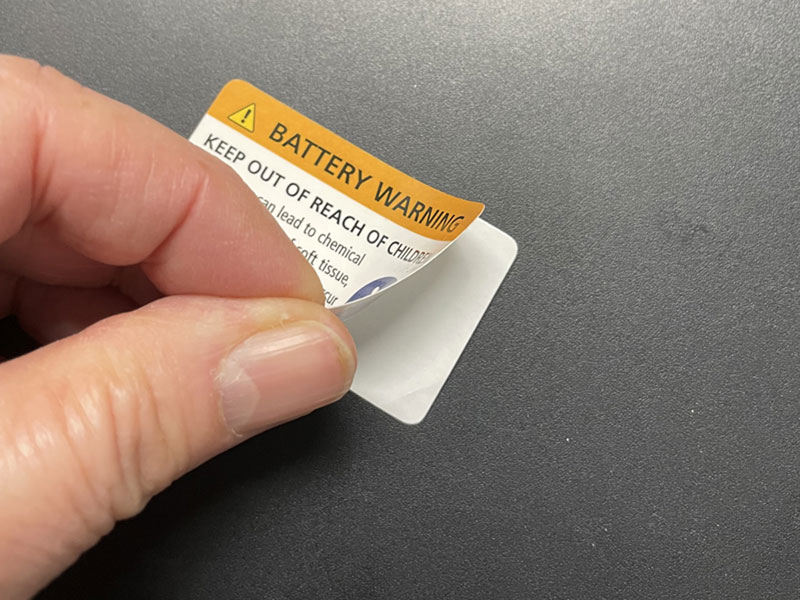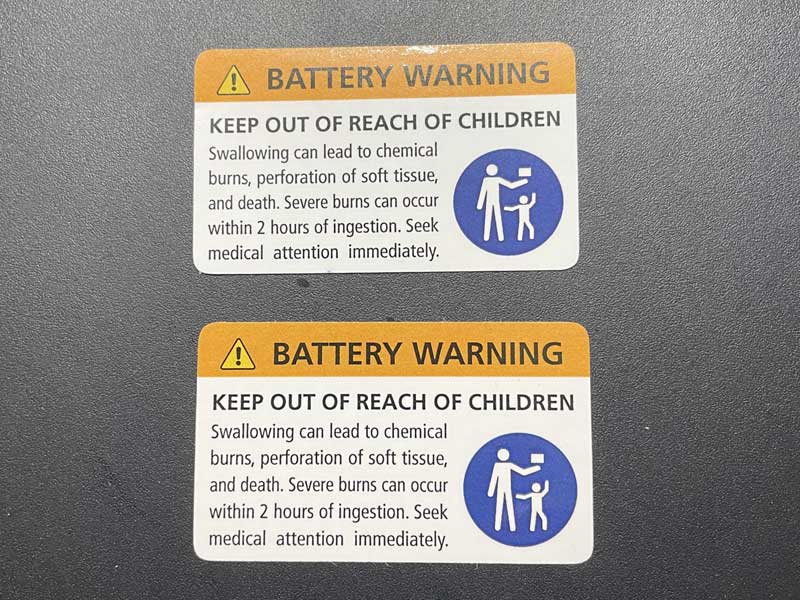 Under the new legislation, businesses that supply button and coin batteries or products powered by them must now ensure they include warnings and emergency advice on the batteries, packaging and instructions, and suppliers must ensure products have been compliance tested. Products must have secure battery compartments to prevent children accessing the batteries and batteries must be supplied in child-resistant packaging.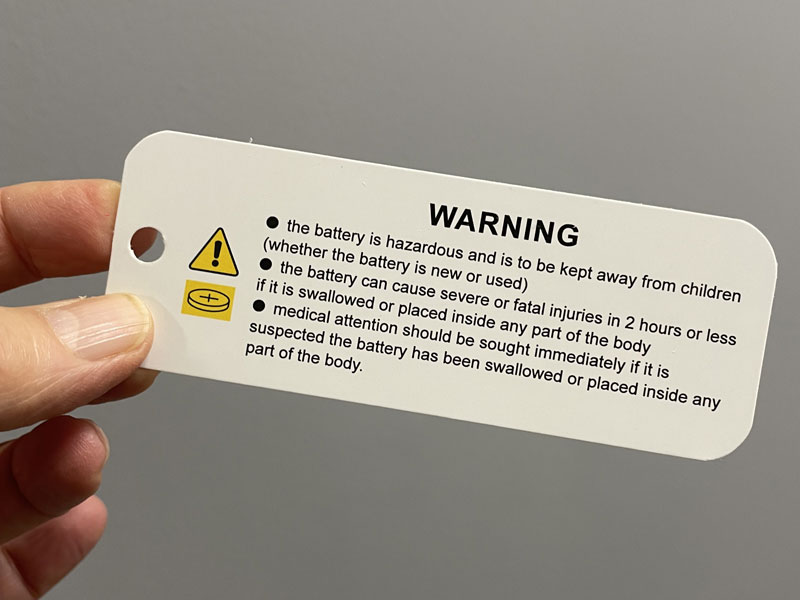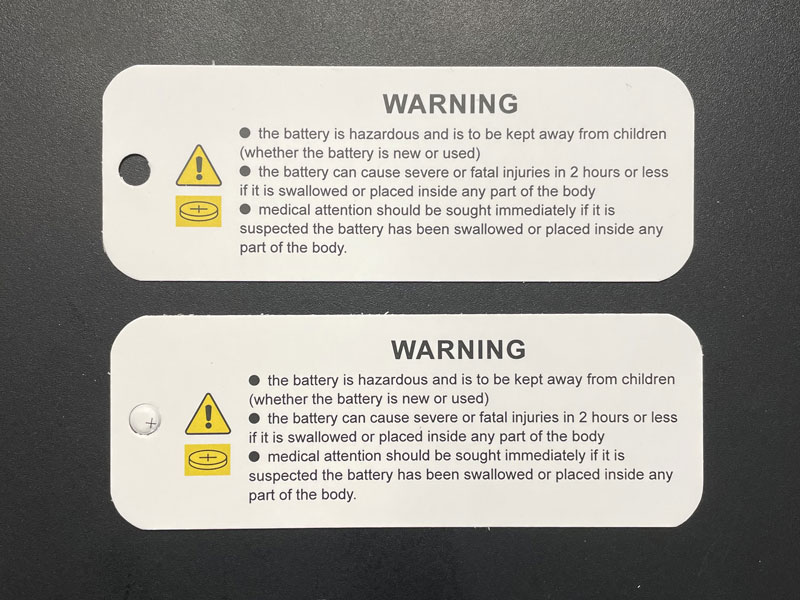 Breaches of the laws face serious penaltiesof up to $10 million in fines for businesses and $500,000 for individuals.
Protect Kids!
When ingested or inserted, button and coin batteries can burn through tissue and cause catastrophic bleeding. They have been known to cause serious injury within two hours or death within days. Symptoms can include gagging or choking, drooling, chest pain, grunting, coughing or noisy breathing, food refusal, black or red bowel motions, nose bleeds, spitting blood or blood-stained saliva, unexplained vomiting, fever, or abdominal pain.
Need help with compliance?
You know who to call! Or click here if you prefer….
https://www.9news.com.au/national/new-australian-laws-on-button-batteries-take-effect-today/c5053294-ebd3-48a6-a8e9-145004a69758 ;
https://www.abc.net.au/news/2021-11-11/investigation-child-swallows-button-battery-childcare-centre/100612544