The Year 1932 was Quite Momentous
The Sydney Harbour Bridge was officially opened on March 19th; The Australian Broadcasting Commission (the ABC) was officially launched on July 1st; and H.C. Gowans Master Printer commenced business at 286 Sussex Street Sydney New South Wales.
Following a period of 16 years, Henry Charles Gowans took on a partner, John James Giltrow, in 1948, operating under the firm, Gowans & Giltrow.  The partnership with Jack was dissolved in 1953. Harry continued using the business name until 1957 when a new partnership was created between himself and his youngst son, David James. The new company, Gowans & Son, moved to 17 Rosedale Ave Greenacre that same year.
"Prompt and Courteous Service Always"
The Courier was another weekly newspaper which appears to have begun publication circa 1947, though copies of early issues have not survived. It was established, according to Bennett, by Frederick George Carden of Springwood and it is his name that appears on the earliest issue extant (16 September 1948, Vol.2, No.29). The paper was printed in Sydney by Gowans & Giltrow.
Continuous Family Hands for 90 Years
Greenacre Factory 1957 – 1995
Harry retired in the 1960s leaving the running of the Greenacre business to his son, David.
David was delighted to have all his five children work in the business upon each one leaving school.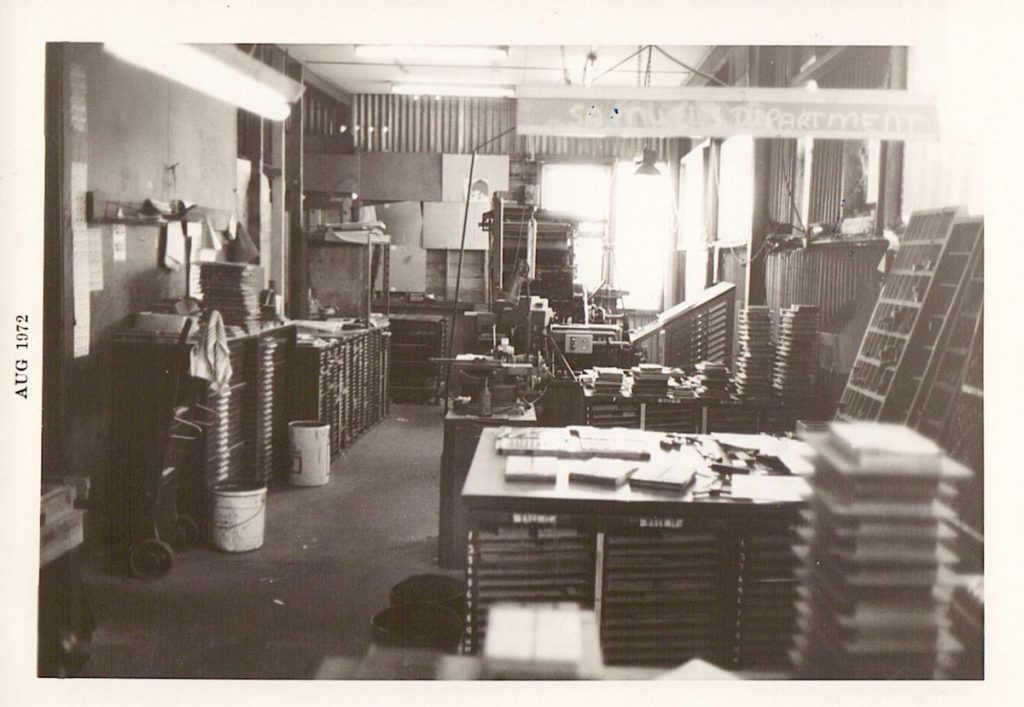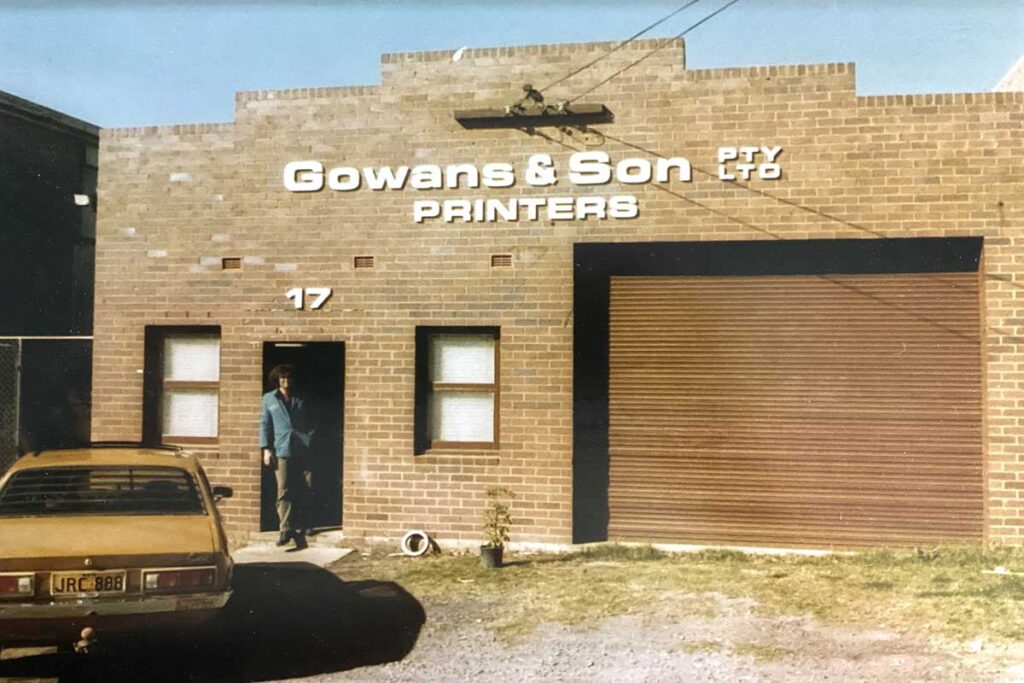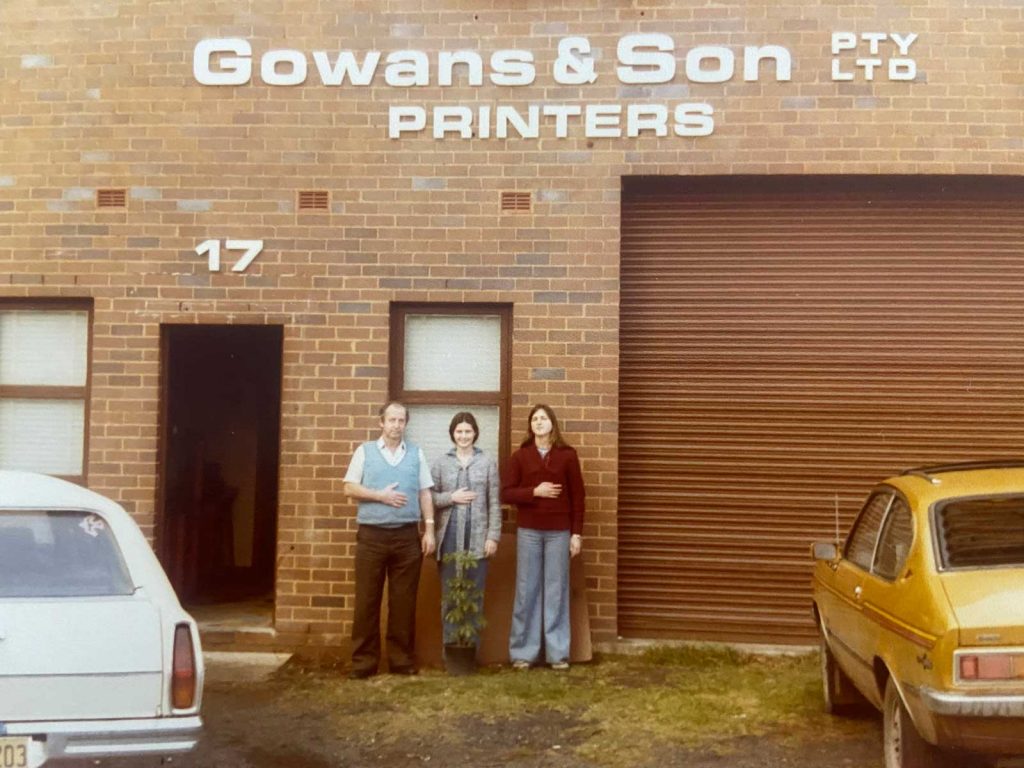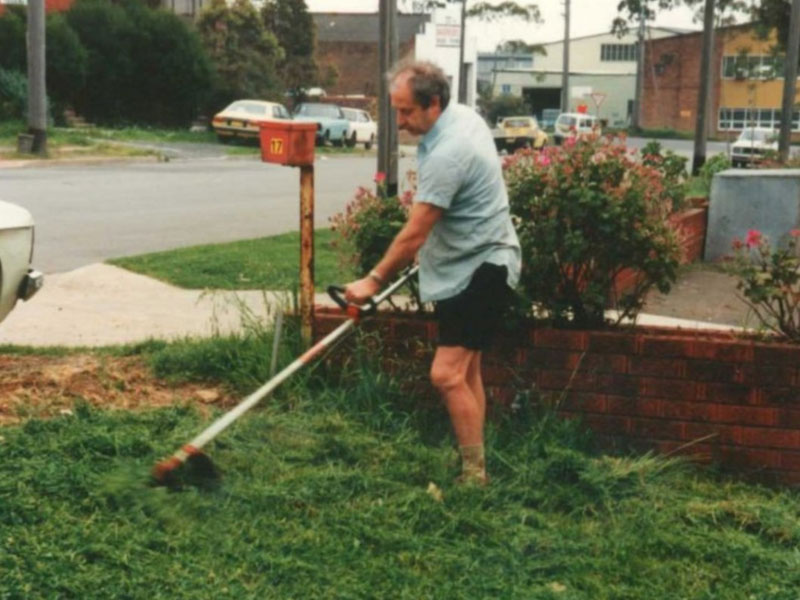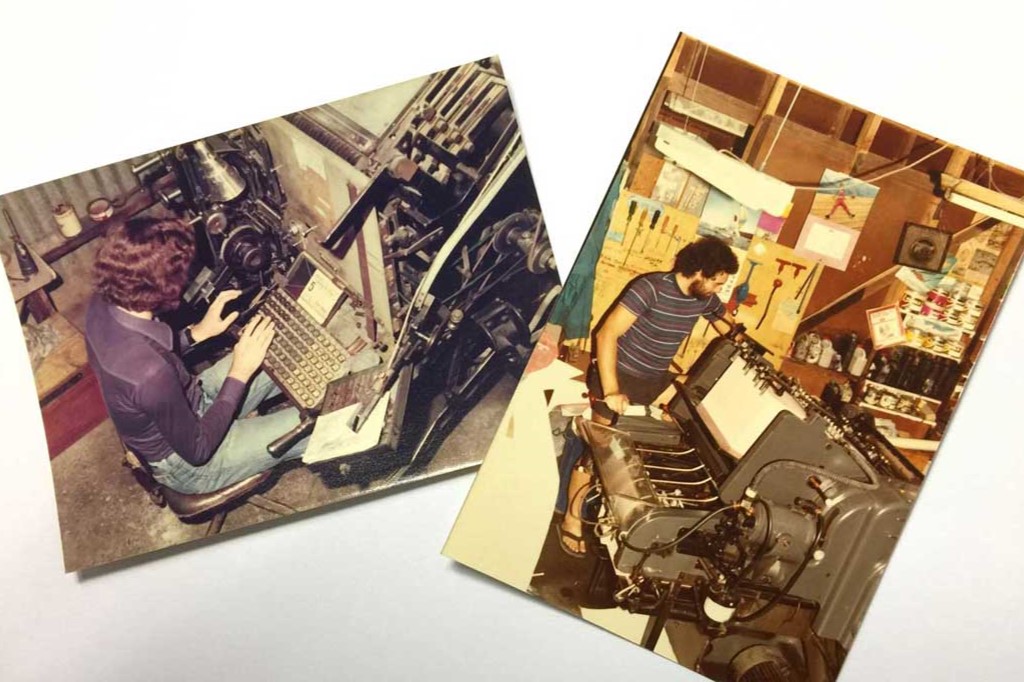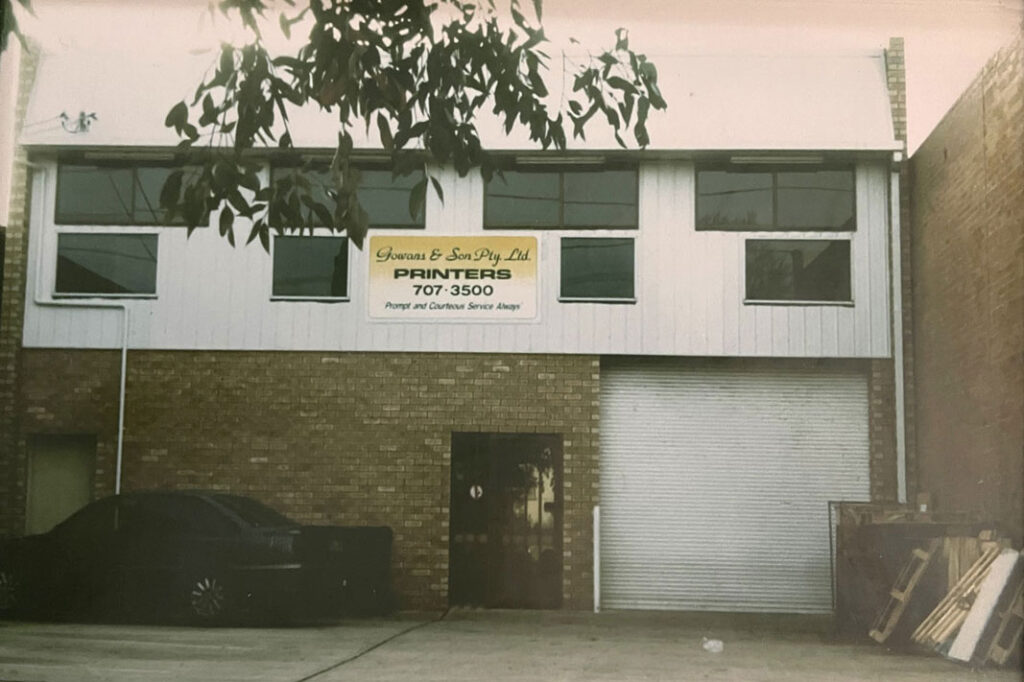 David Snr retired in 1990, leaving Gowans & Son in the capable hands of his three sons.
Chipping Norton Factory 1995….
In 1995 the boys moved the business to the present larger site in Alfred Road Chipping Norton.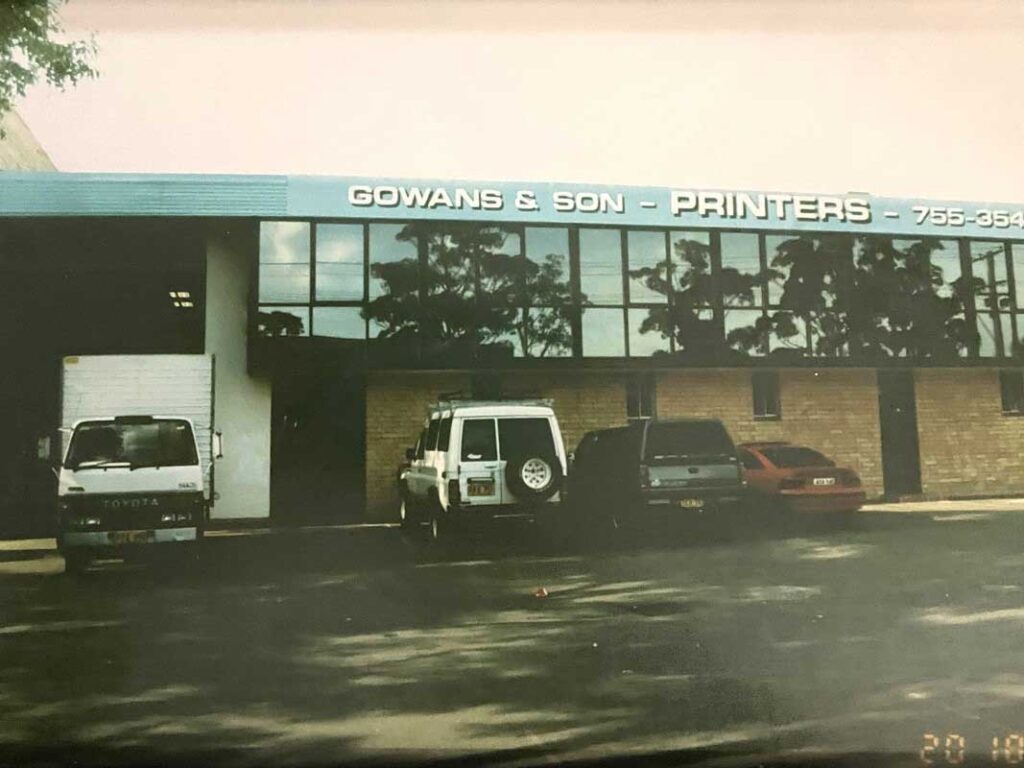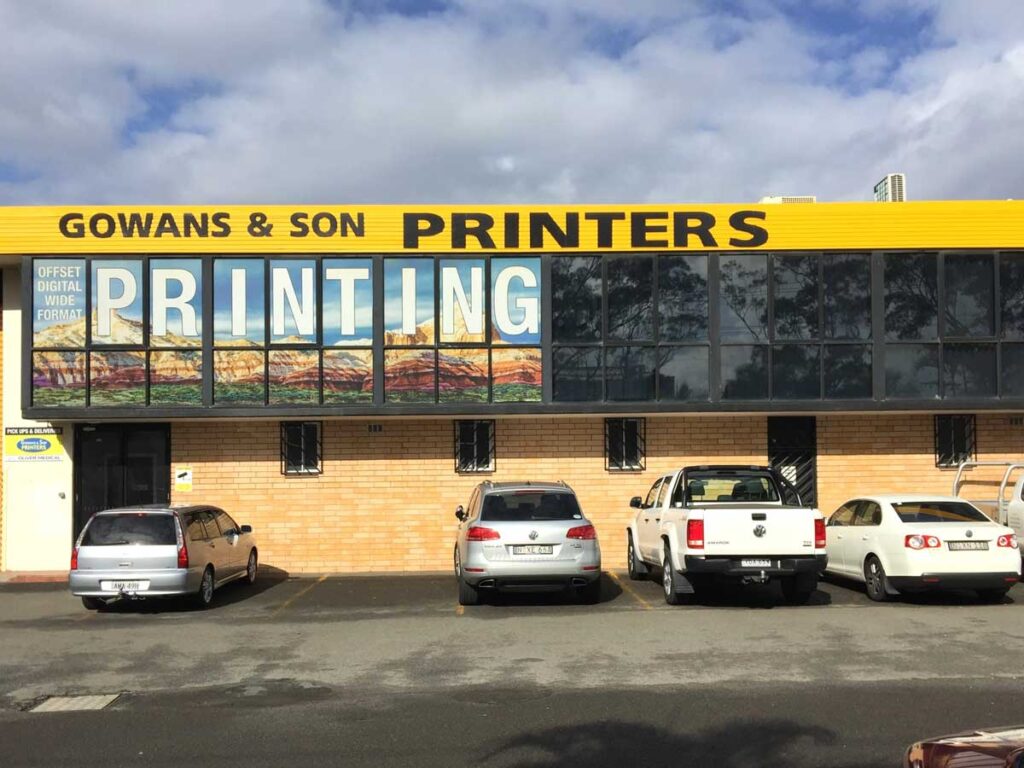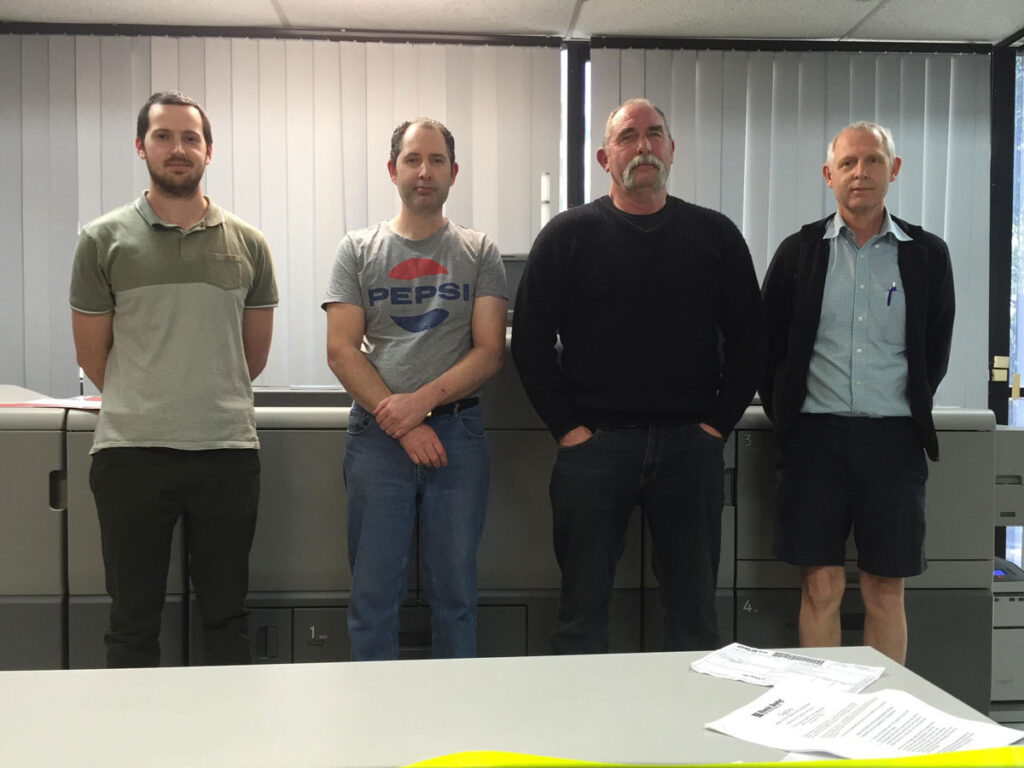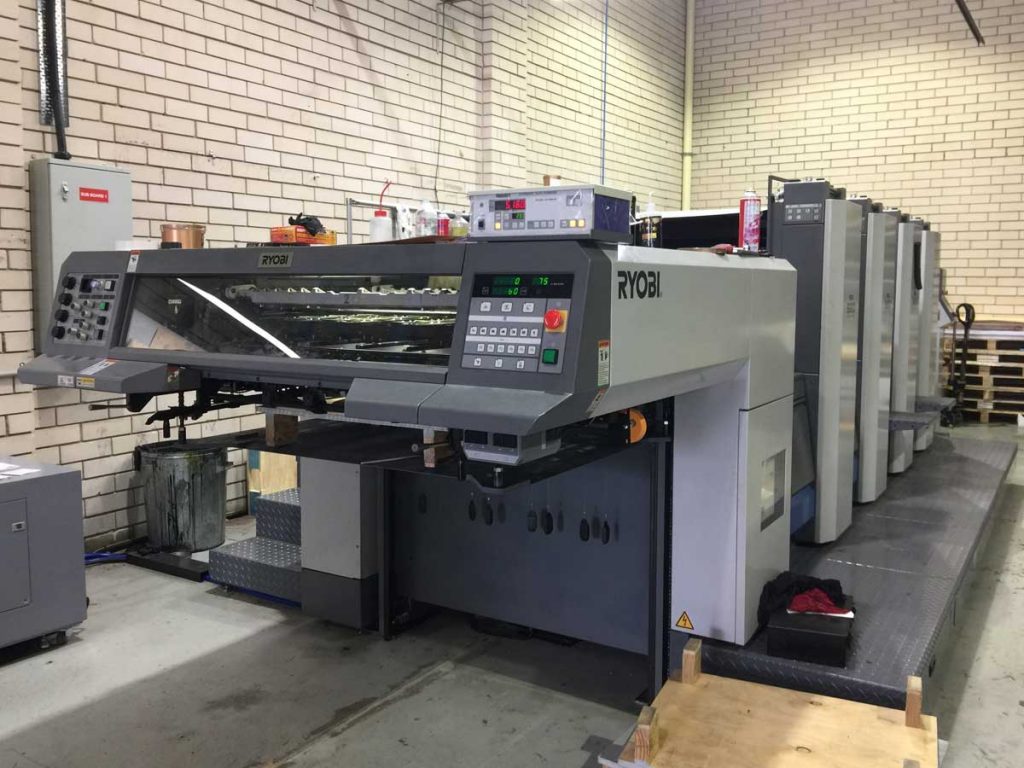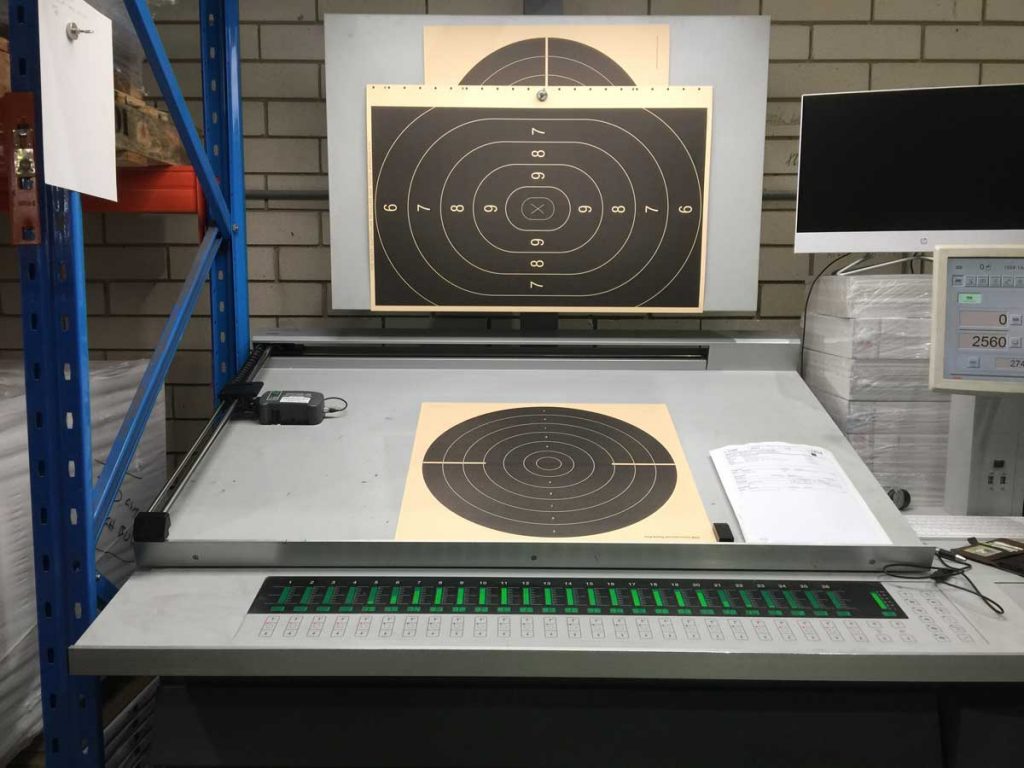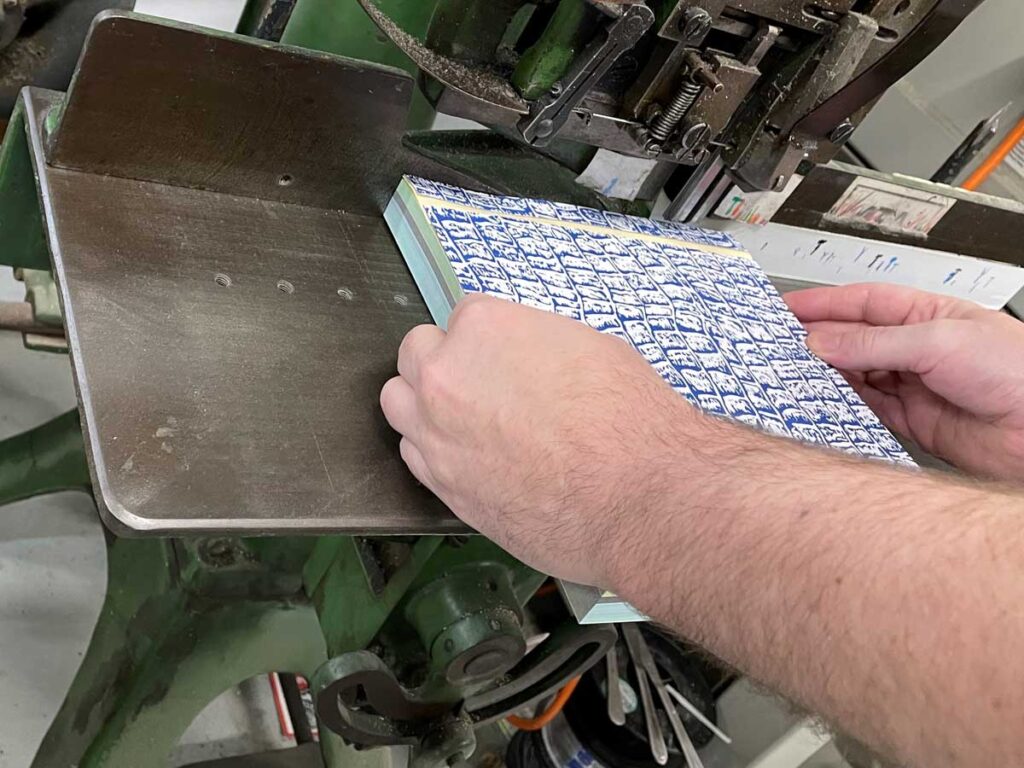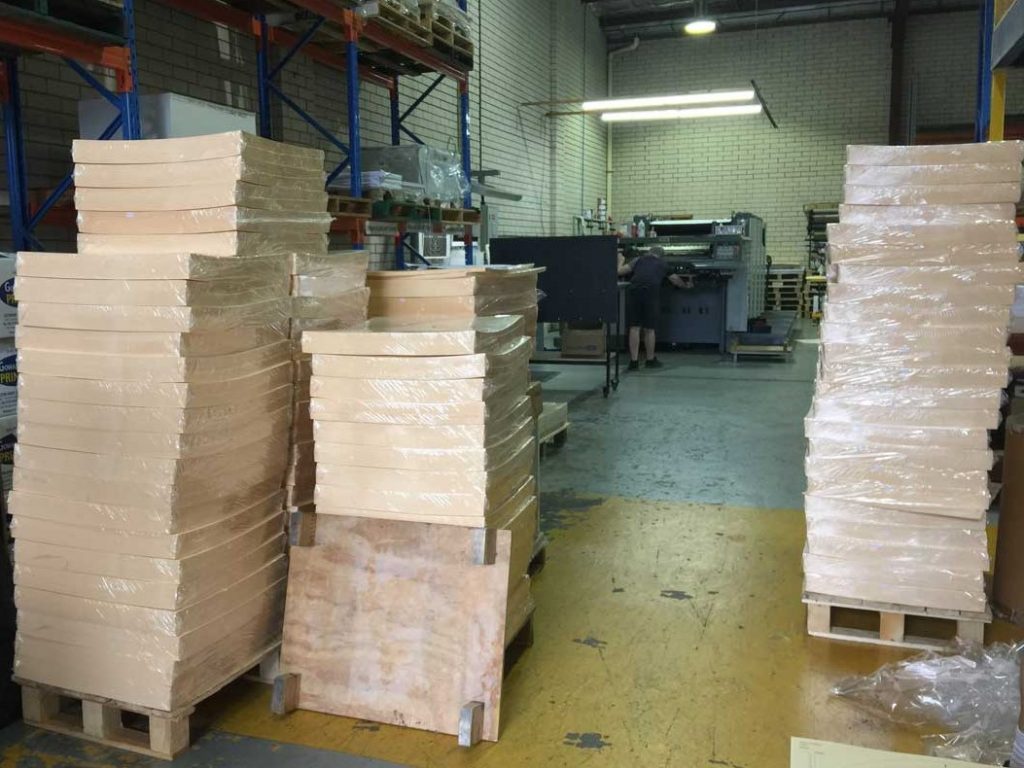 We're still in family hands
… and still offering prompt and courteous service, always!
Click here for a run down of what we do today.
Or email us here
Sources: https://bmlocalstudies.blogspot.com/2012/11/newspapers-of-blue-mountains.html ; https://moorecollege.access.preservica.com/download/file/IO_46a3645c-1957-4453-8af1-3b6f45d282ce ;