Paper Packaging Sleeves
Also called Box Sleeves and Belly Band Packaging, Paper Product Packaging Sleeves are custom printed paper wrapped around products. Packaging Sleeves can advertise your merchandise and still achieve a professional look while sitting on store shelves. Whether it's a set of greeting cards, food containers, or hardware items, any product will look better in a paper packaging sleeve. Packaging sleeves are versatile and work for any item shape or size, such as bottles, kitchenware, fresh cakes, frozen food, towels and rolled up garments. A much more economical option than custom boxes, they allow your customer to see what they're getting before they buy without ruining the packaging!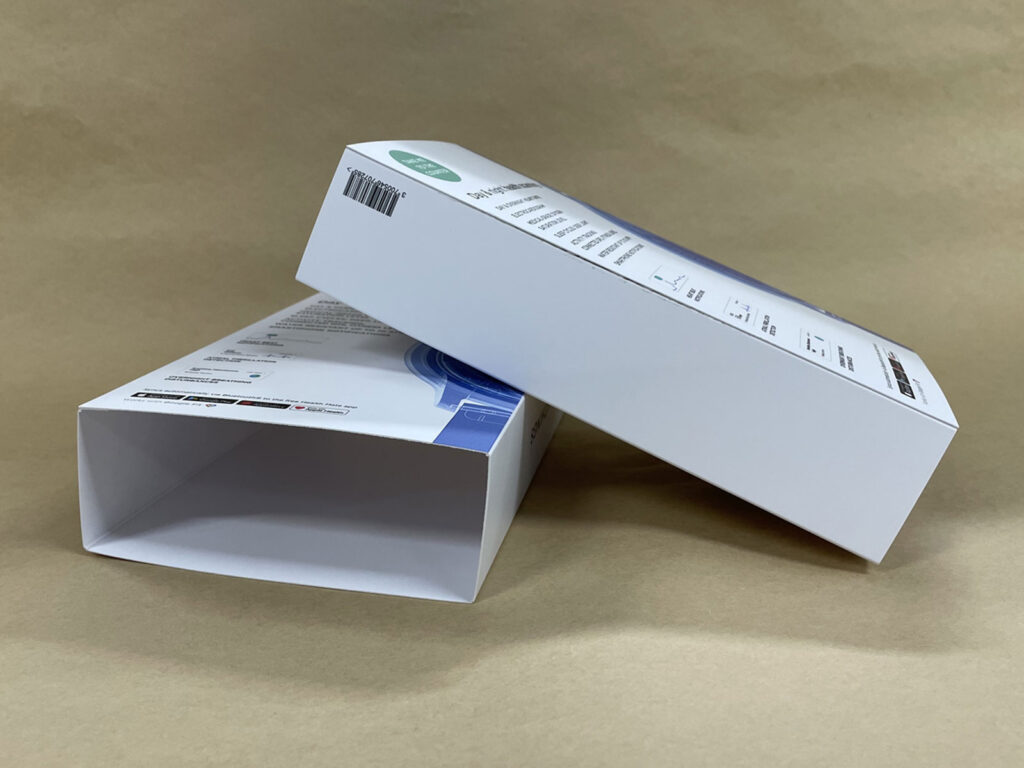 What are Packaging Sleeves?
Packaging Sleeves are sheets of paper or card that wrap around a product or tray and help brand it without completely covering or enclosing your products in boxes. It's essentially a a box without the ends and can be customised with printed artwork including product information, logos and other design elements. Paper packaging sleeves can also be wrapped directly around objects such as soap bars or a pair of socks.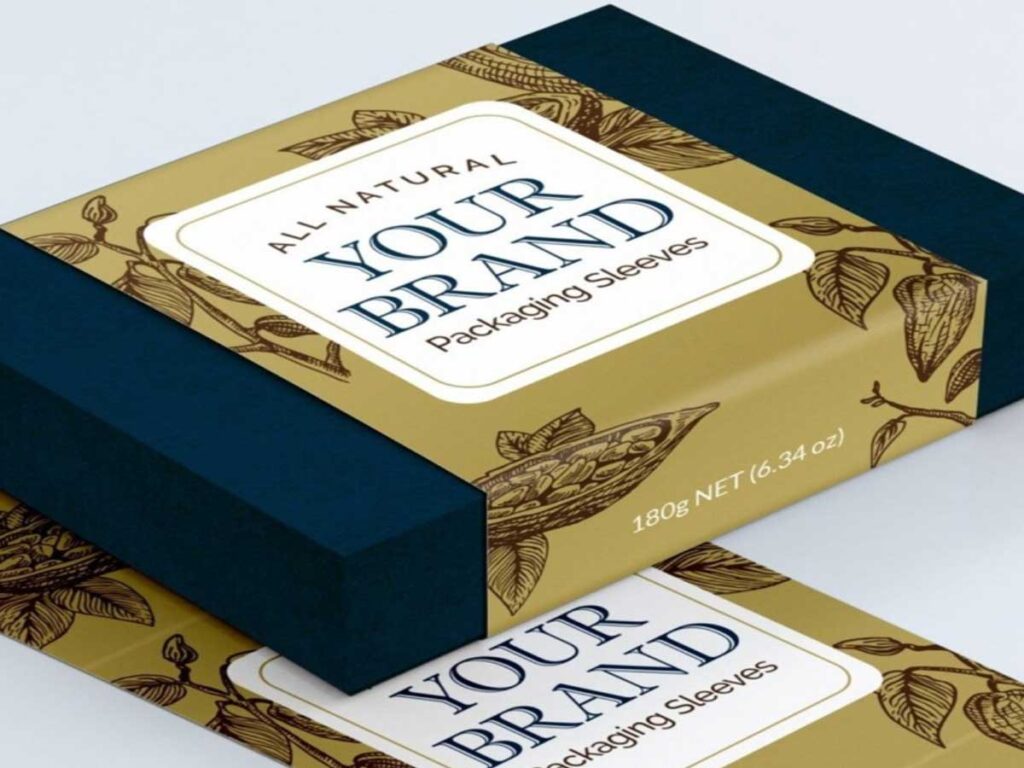 Easy to store
Supplied flat so they don't take up much room until you need them.
Customised
Both sides are fully customisable inside and outside. They are lightweight, strong and easy to procure in whatever size, colour and shape you need!
Packaging Solution
Paper Food Sleeves are ideal for fresh or frozen food, retail and wholesale because they only partly cover your product so your customers can see what they're getting.
Time to Ditch Plastic!
Start reducing reliance on plastic with paper product sleeves. Paper actually IS sustainable. It actuallty IS recyclable. It actually DOES breaks down!
Feel free to drop us a line about your needs!