That's not a knife, you say?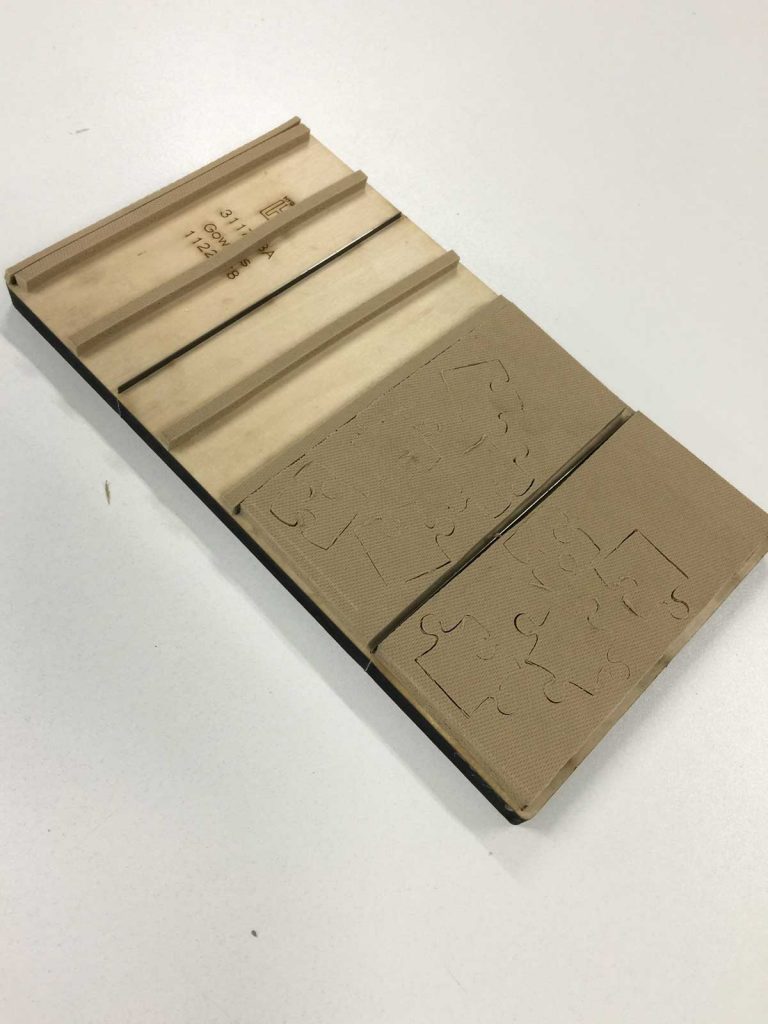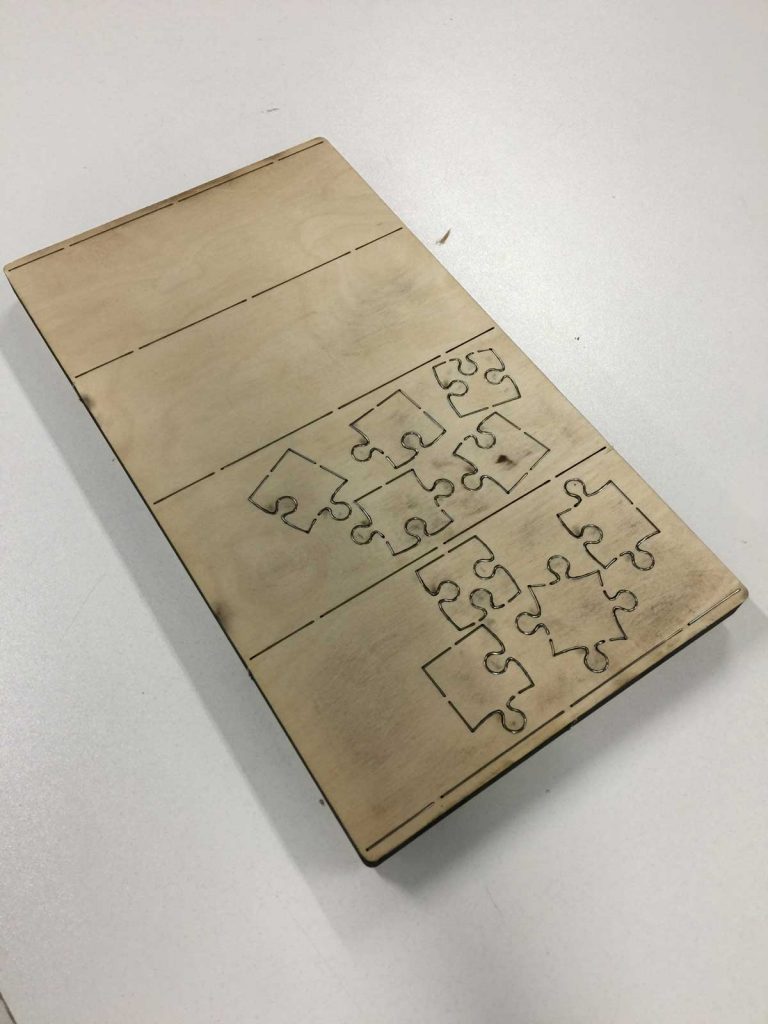 Well, with apologies to Crocodile Mick Dundee, that's a knife. It really is.
Also known as cutting dies, we commission and use these knives for die cutting jobs the old tech letterpress way using our Platen press.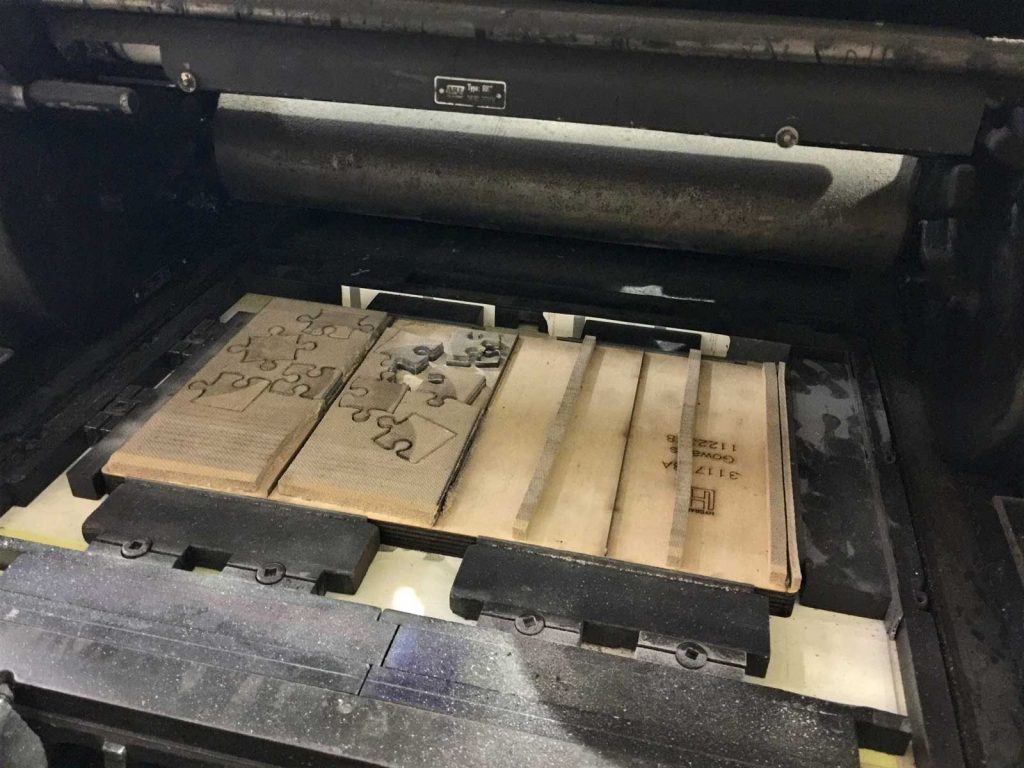 Here's another photo of the knife on the Platen press for good measure.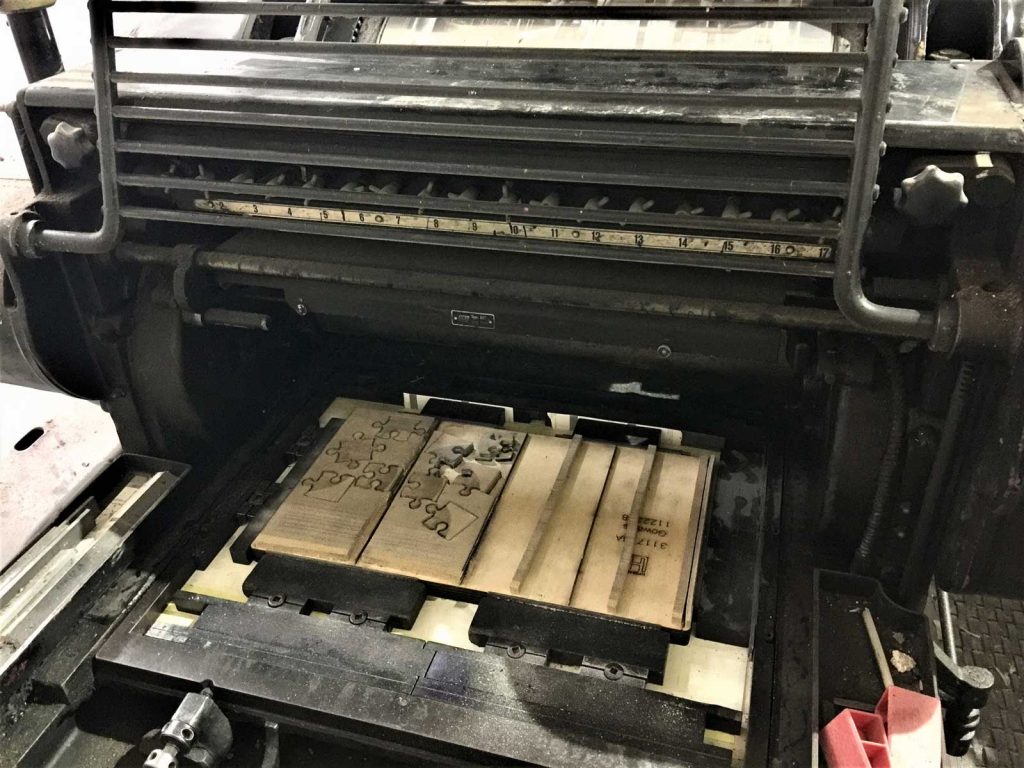 For Stand Out Print
Die cutting is the process of trimming a job to a custom shape. A thin steel blade is formed according to the design, the resulting knife is fixed to the press, which instead of transferring ink, cuts the sheet of paper to the shape of the die.
Typically, die cutting is used for simple shapes like business card boxes and presentation folders, but it can of course be used to achieve unique and eyecatching results with shapes and sizes only limited by the creativity of the designer. Check out the pictures below of a recent job we produced using that particular knife – a brochure for Sydney Missionary and Bible College incorporating a pop out jigsaw puzzle. Very cool!
That's a Brochure!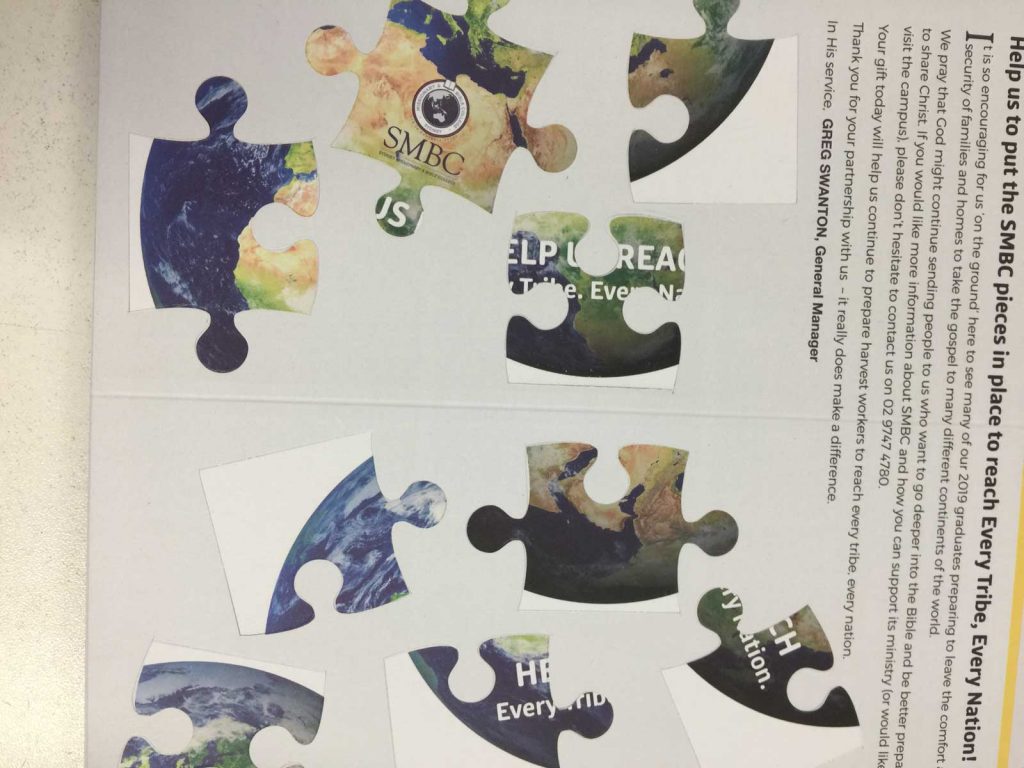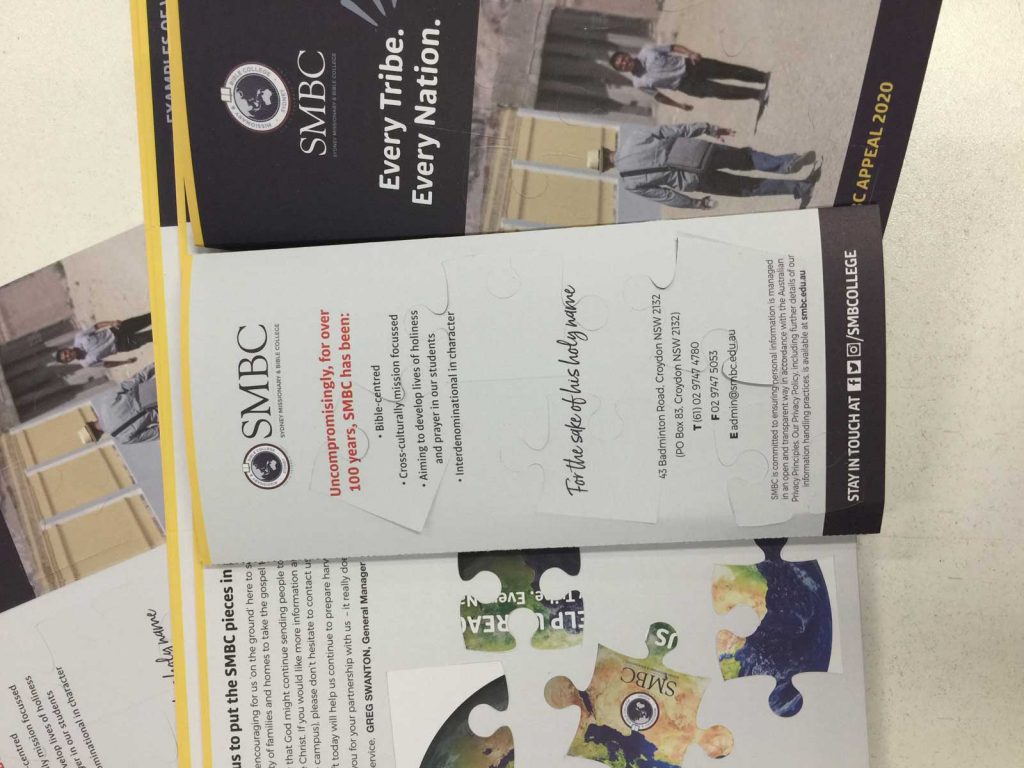 If you have something fancy in mind for your next print job, let's chat. Come on, we're friendly!