Worth it!
Some orders require a lot more work than others, but the extra effort to produce them pays eyecatching dividends! Our client was very pleased with these "In Memory" envelopes we recently produced.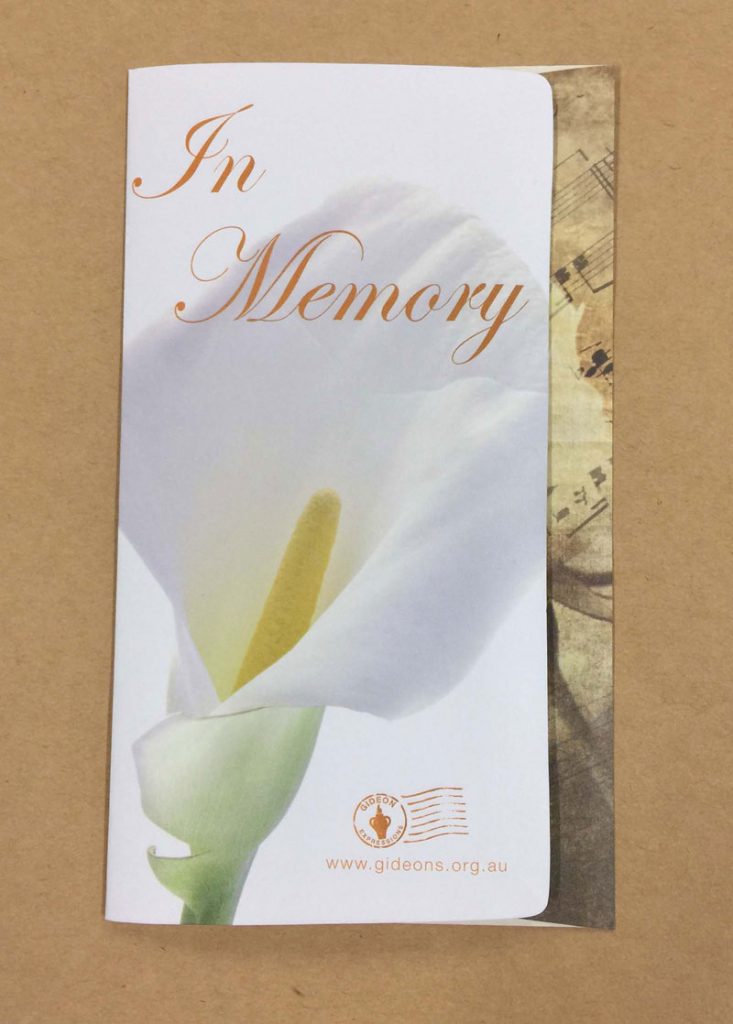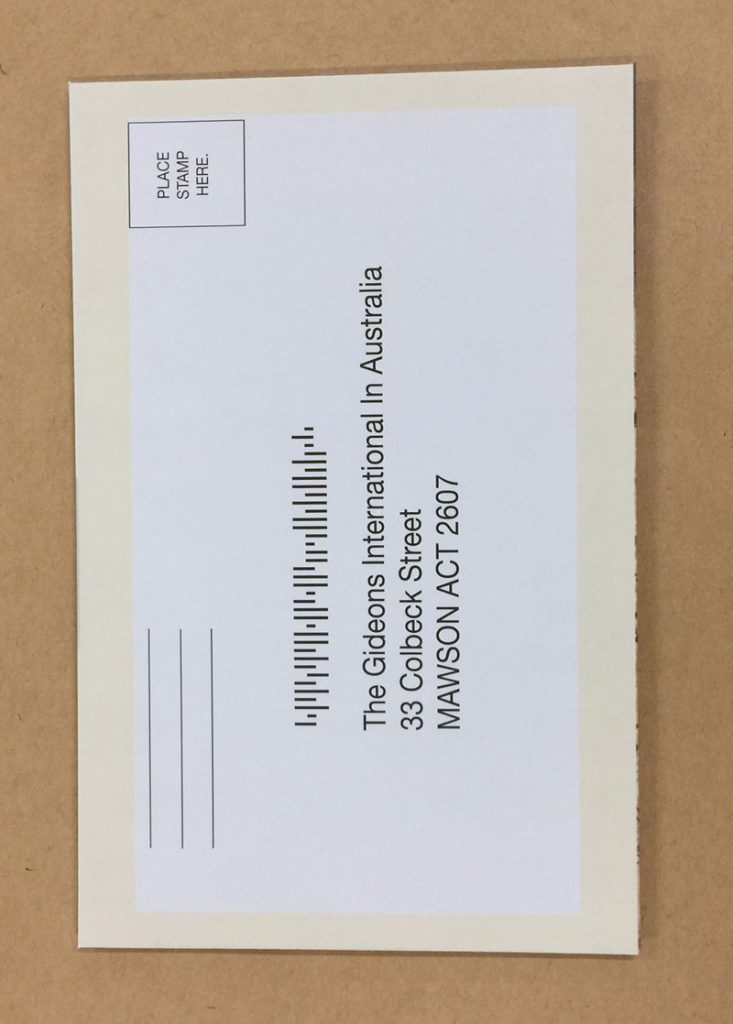 Form and Function
Printed on 90gsm Supreme Laser, then diecut with extended flaps, one of which is a perforated donation slip, the beautiful design was supplied by the client. Turning that beautiful design into a usable, practical, custom made envelope took our expertise, of which we have years and years.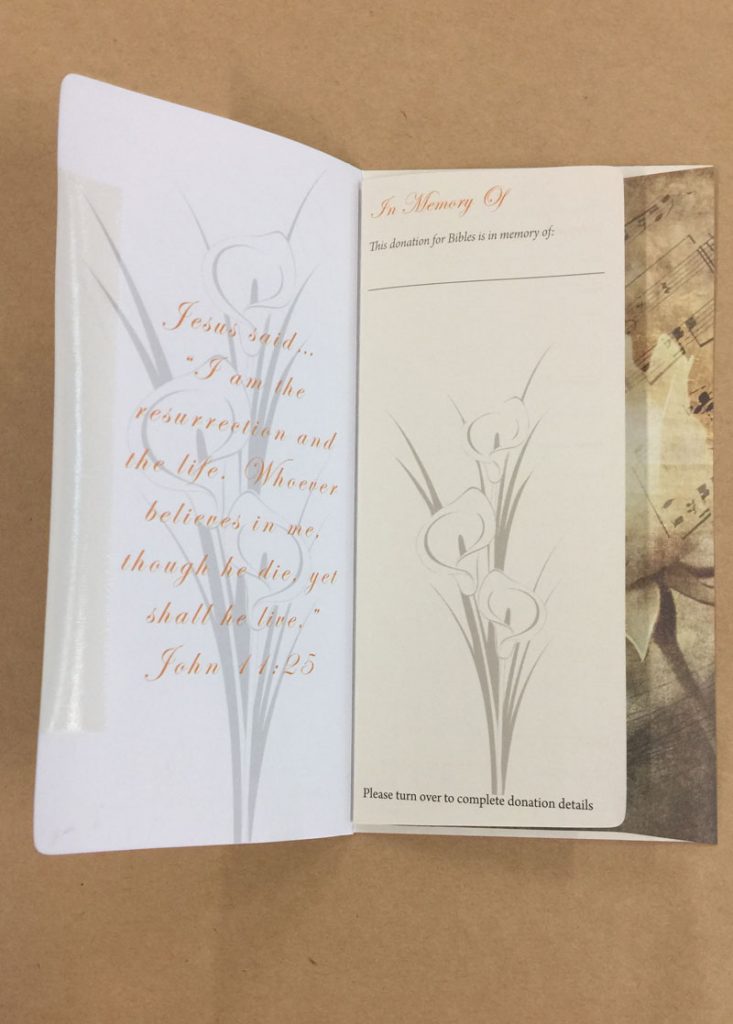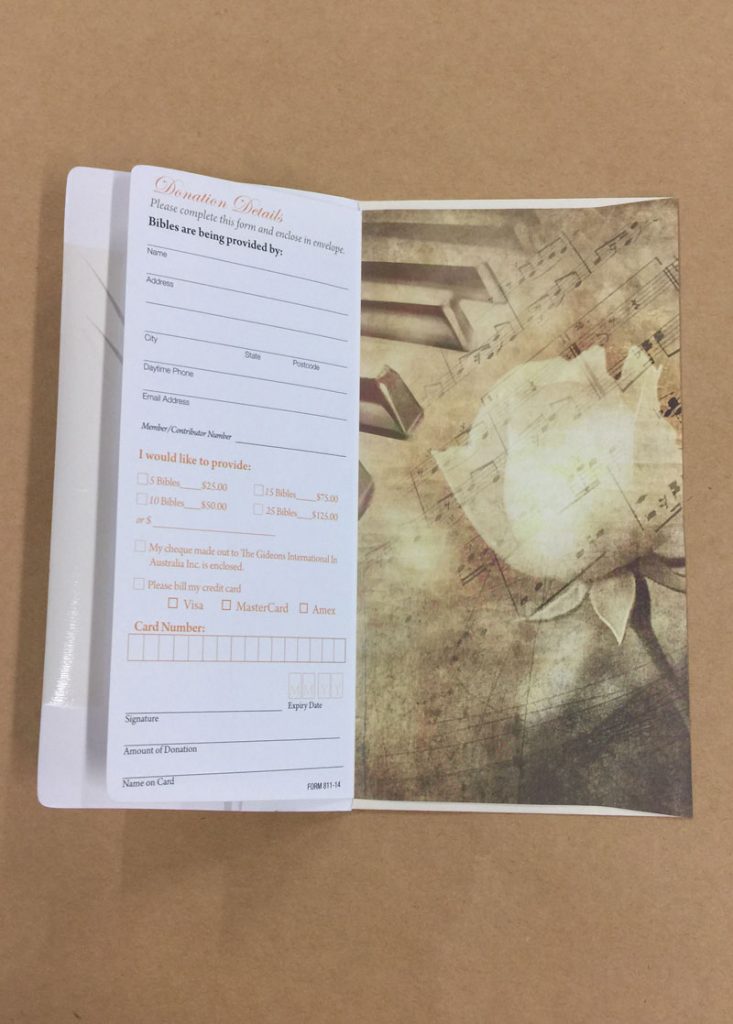 We like our work!
If you'd like eyecatching envelopes, we'd like to hear from you!