Our LED UV printing press uses a drying method called UV curing. Ultraviolet light sets the ink and it only takes a split second. This process improves the turnaround time and helps ink retain its depth of colour and quality.
Faster Drying
UV cured inks come off the printing press a lot dryer than standard offset inks. In effect they are touch dry. That's because the LED UV Technology uses Ultra Violet Light to cure inks in almost no time!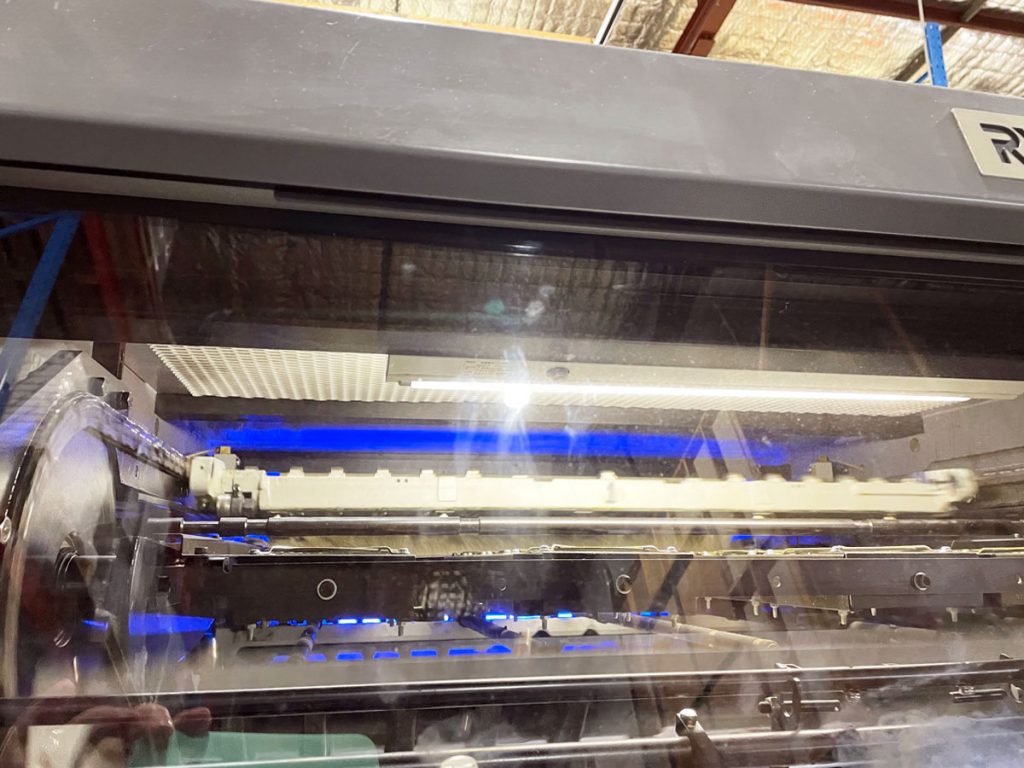 Faster Turnaround
Faster drying gives us faster turnaround without sacrificing quality. In fact the quality is superior because there is no chance off ink set-off. Set-off is the printing term for when ink which is still wet rubs off from one sheet onto another, causing unwanted marks and smudging which can spoil the job.
Premium Quality
With set-off eliminated the original apects of your job will remain unchanged because no sealing coat is required. This ensures stunning print results.
Enhanced Colour
Conventional inks are partly dried by absorption, so sharpness is lost and colour is muted as ink sinks into the paper. With a UV LED press, however, colours always appear brighter and keener because colours sit on top of most substrates and inks are dried as they are printed.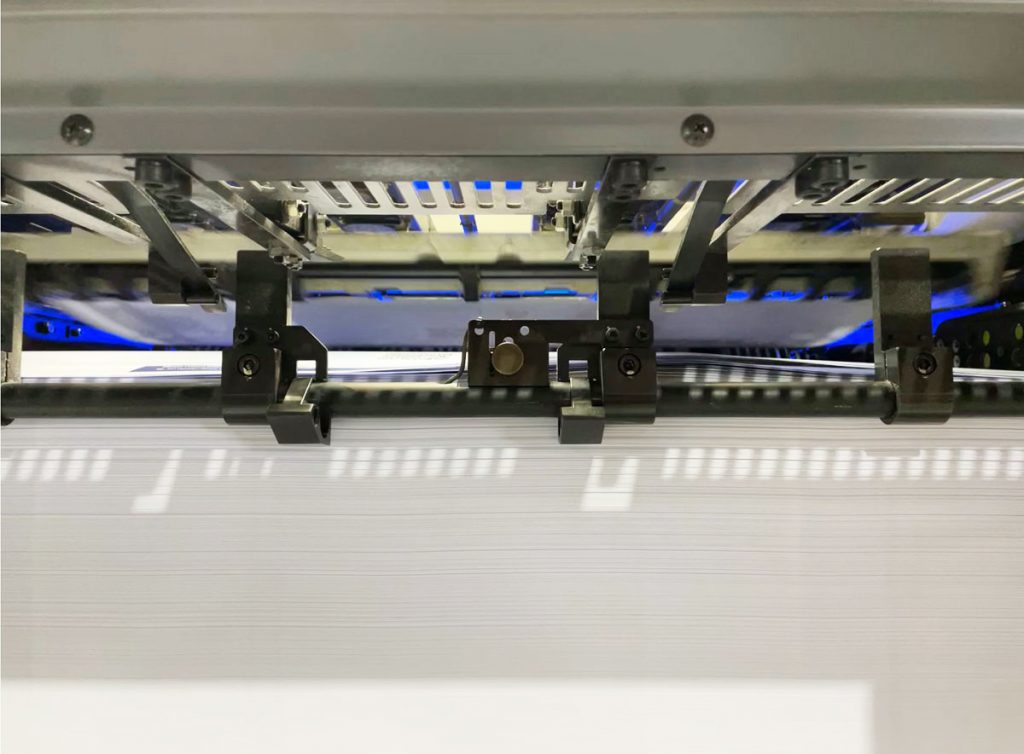 Eco Kindness
Using LED UV is energy efficient because the faster drying time reduces absorption and dispersion of the ink into the stock. This reduces overall power consumption and that's kinder to our environment!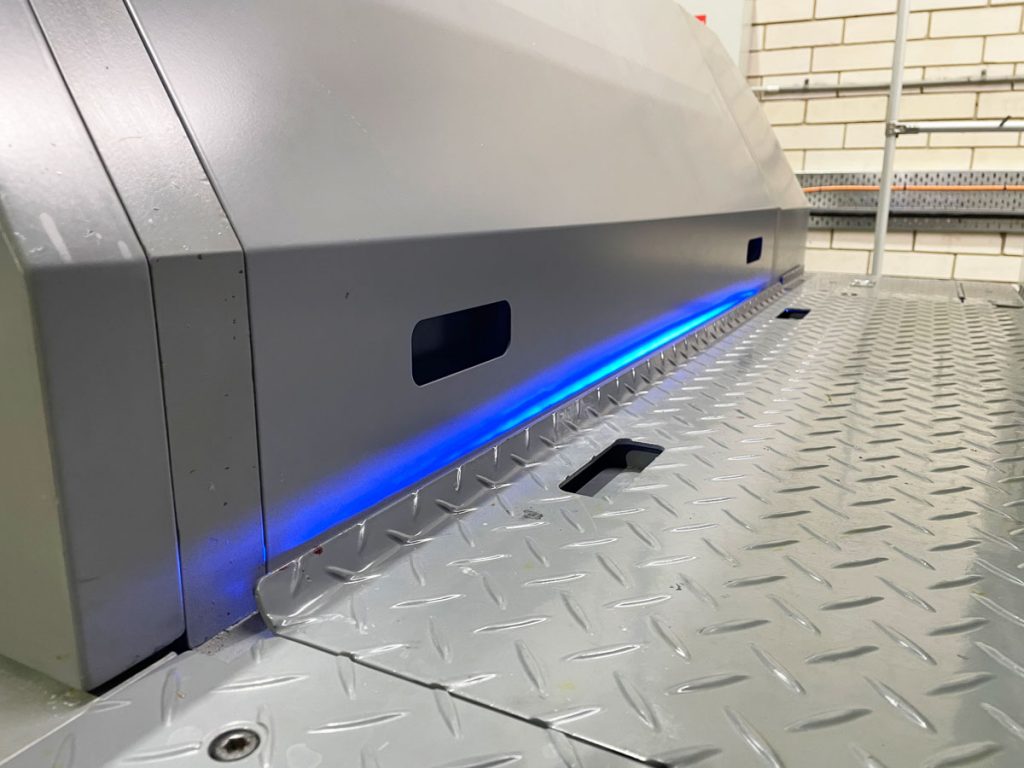 Meet the Press
Look at that UV LED!
Let's have one more…