Did you know Gowans & Son offers custom cut-to-shape vinyl stickers?
When plain old rectangular vinyl stickers become boring, why not go all out and have them custom cut to your individual design? We can do that for you with our clever, computerised, contour cutter!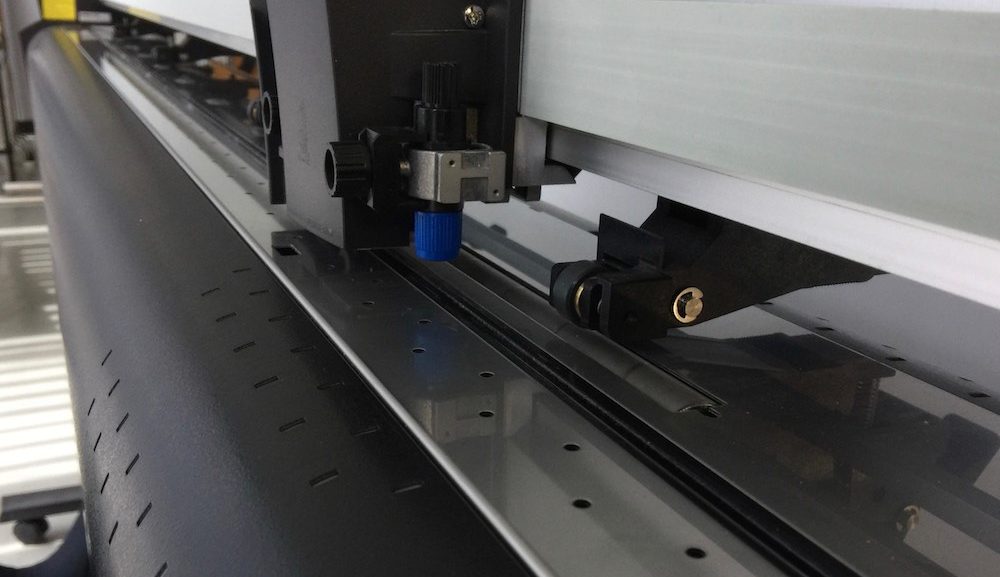 Your bespoke design in glorious full colour with no expensive die charges. How good is that? 
Clear Vinyl White Ink
Ideal for car, trucks, caravans and motorcycles, fantastic for glass, the base of white ink printed under or over images on clear vinyl ensures designs are lively, strong, colourful, clear and easy to see!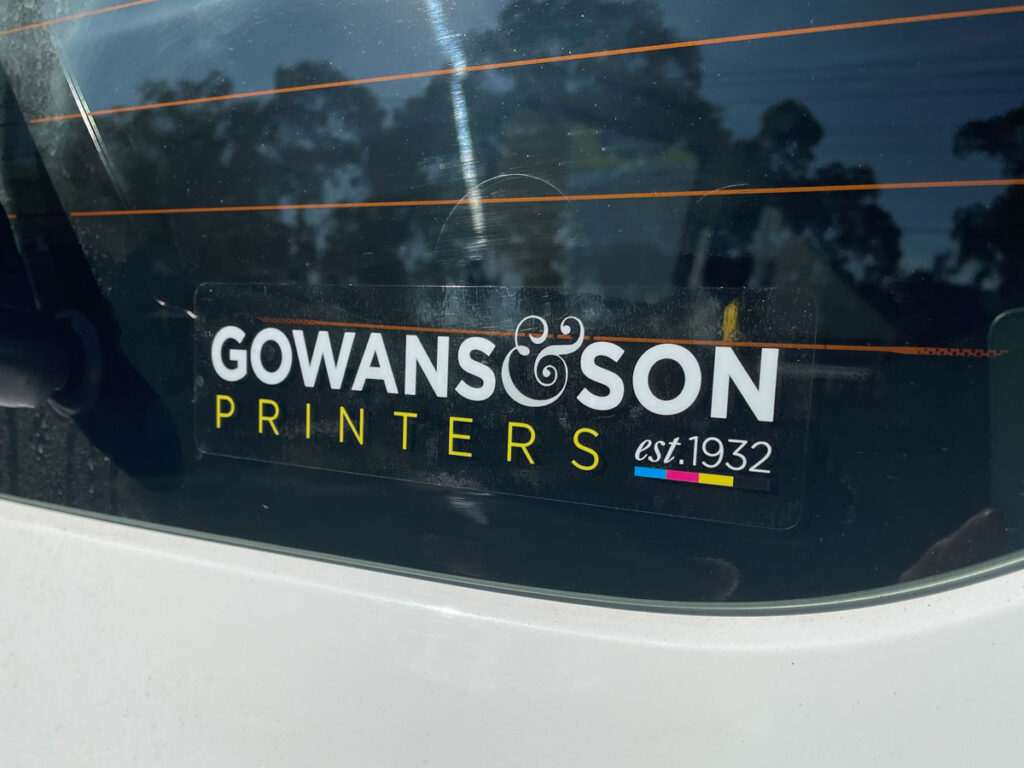 Hardwearing
Our stickers are printed using UV stable inks onto a durable, heavy duty vinyl with a strong adhesive backing, then cut to your custom shape. Choose from permanent, removable, and repositionable adhesives for
Packaging
Promotions
Service stickers
Bumper stickers
and more!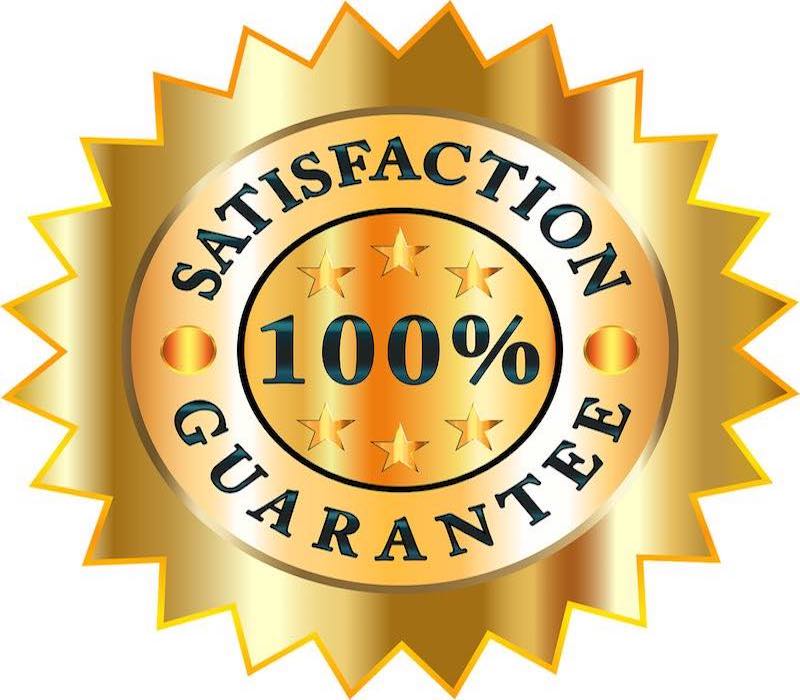 Distinct Design
Brand recognition is a key marketing element. We can cut our stickers to any shape and size from as small as about 10mm square … wow, that's tiny, to roughly 1200mm square. Yep, you read that correctly, over a metre square. That's big!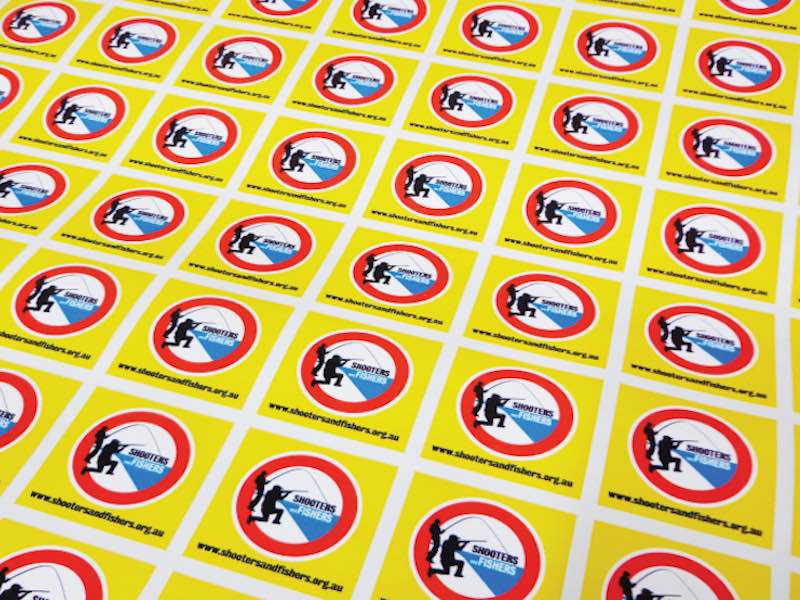 OPAQUE or TRANSPARENT
CLEAR Vinyl is available if you'd like stickers with a transparent background. Please note that the print can be hard to see if placed on glass or a background of similar colour. For such use, we recommend our white vinyl sticker media to preserve opacity.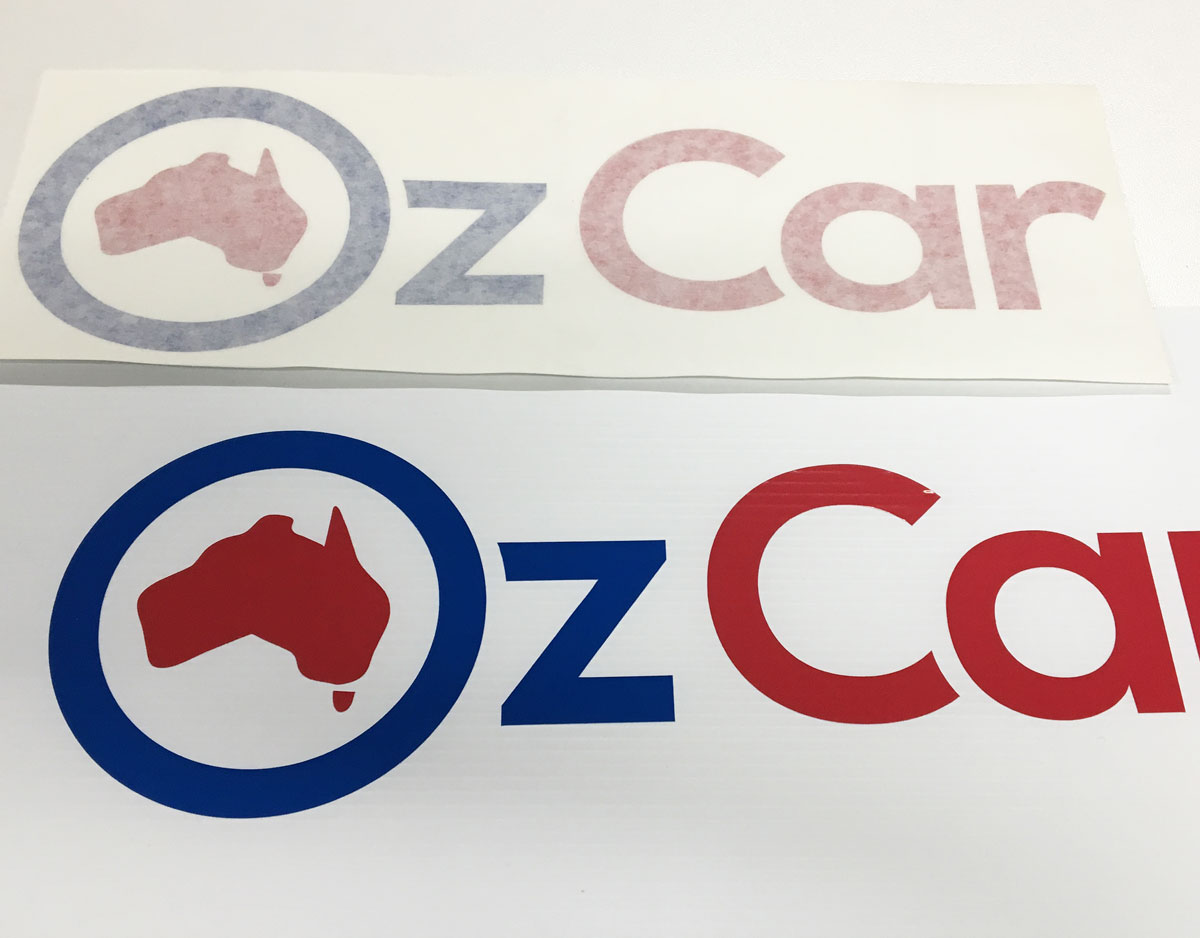 Fade Resistant
They won't fade for ages and ages because these hardwearing stickers are made using UV stable, weather proof, environmentally friendly, latex inks.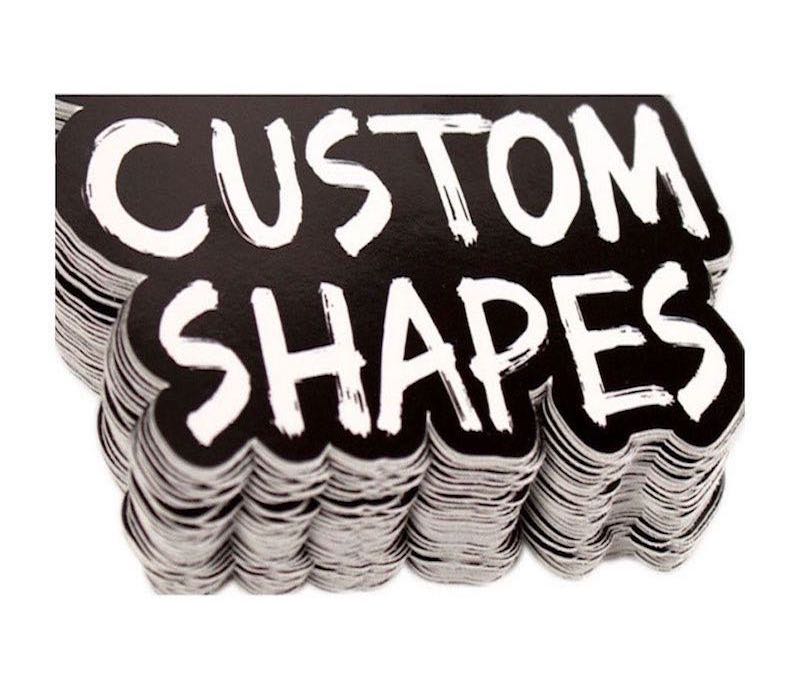 That's right! Not only are our stickers sure to withstand the test of time, the inks are ECO-FRIENDLY. Great for outdoors as well as your conscience.
Bumper Stickers
Windscreens and car windows
Car Dealerships
Shop fronts
Windows and glass doors
Glass or plastic jars
Candles
Cosmetics and beauty products
Wine, beer and soft drink bottles
Lunch box and snack boxes
Would you like to have your own personlised vinyl stickers?
We can help you.