Living with COVID-19
Patient safety is of utmost importance to Southern Cross Care NSW & ACT especially where COVID-19 is concerned
Our client, the dedicated COVID-19 Taskforce at Southern Cross Care, worked hard to create clear, simple guides in accordance with Prescribed Healthcare Protocols for COVID-19 Safety Plans. Staff can confidentaly attend to patients in Residential Aged Care Facilities. Patients can rest assured that their welfare is of the highest priority.
We are pleased to support Southern Cross Care in this undertaking by printing A4 Signs and Poster guides and assembling packs for distribution.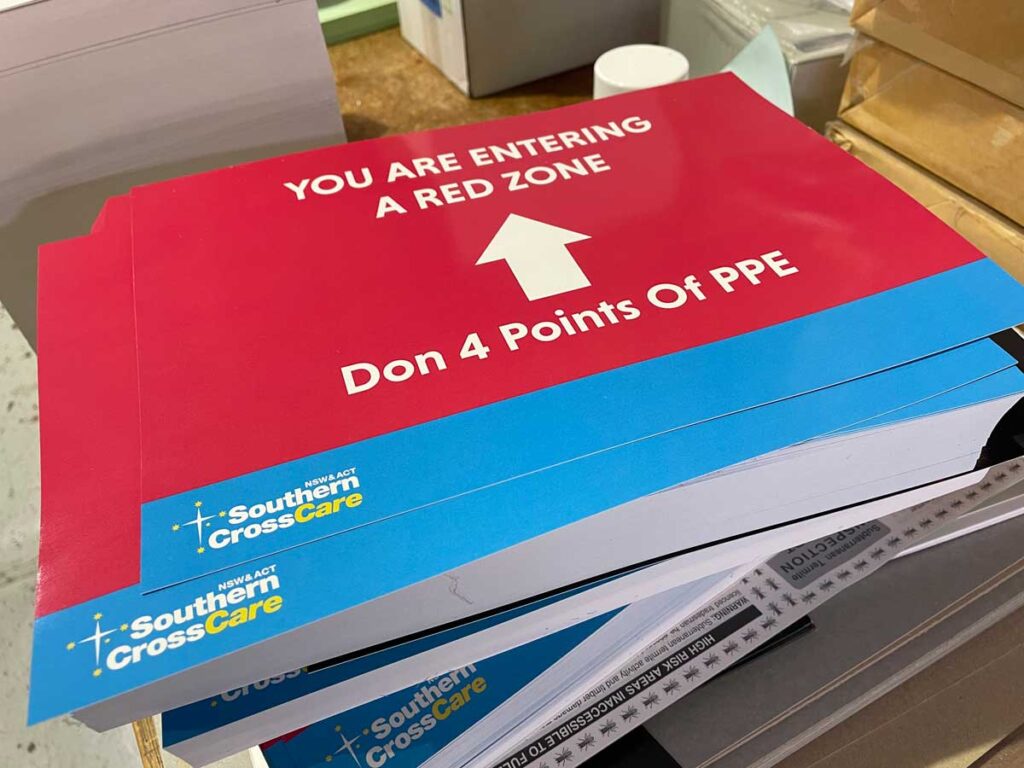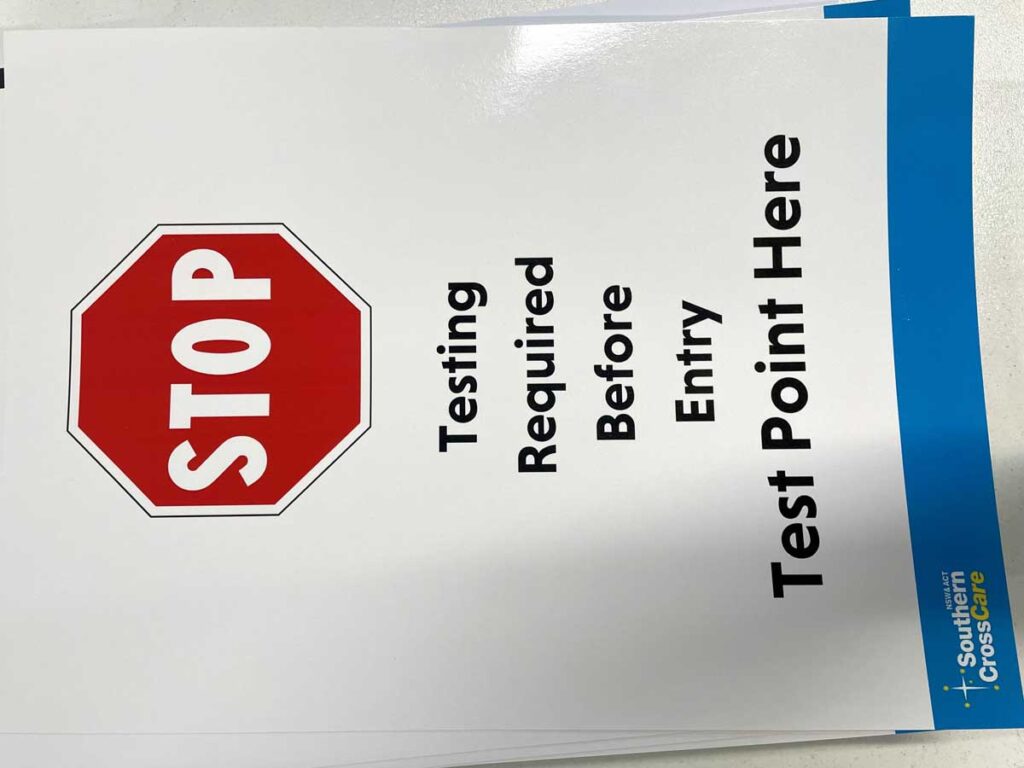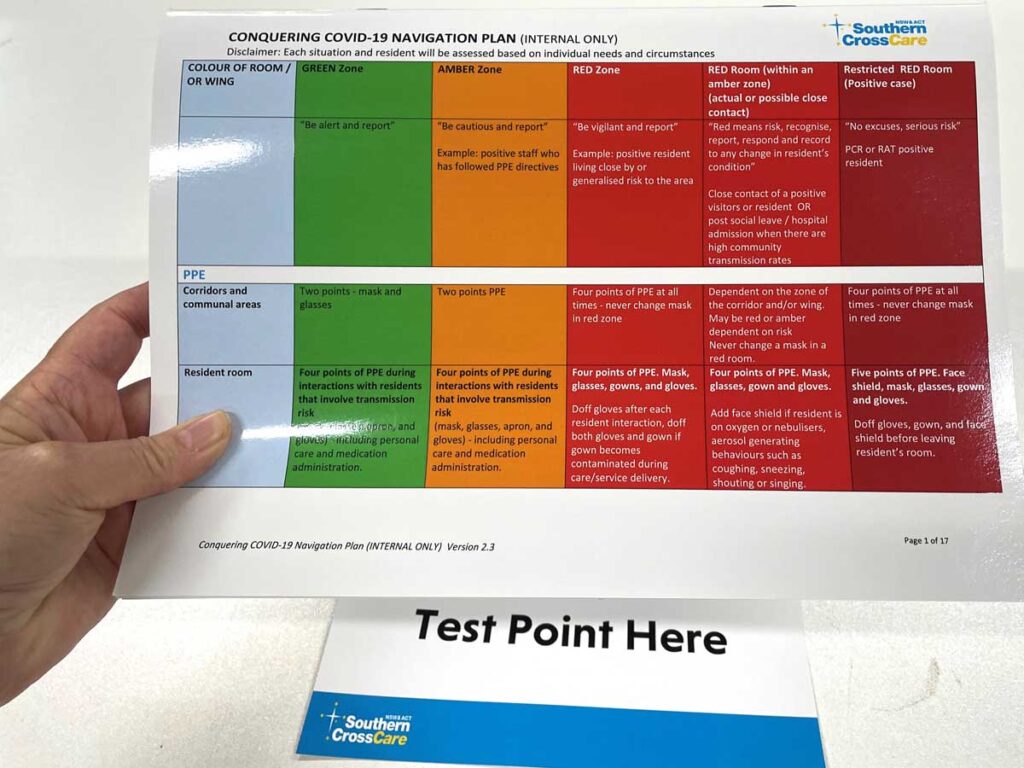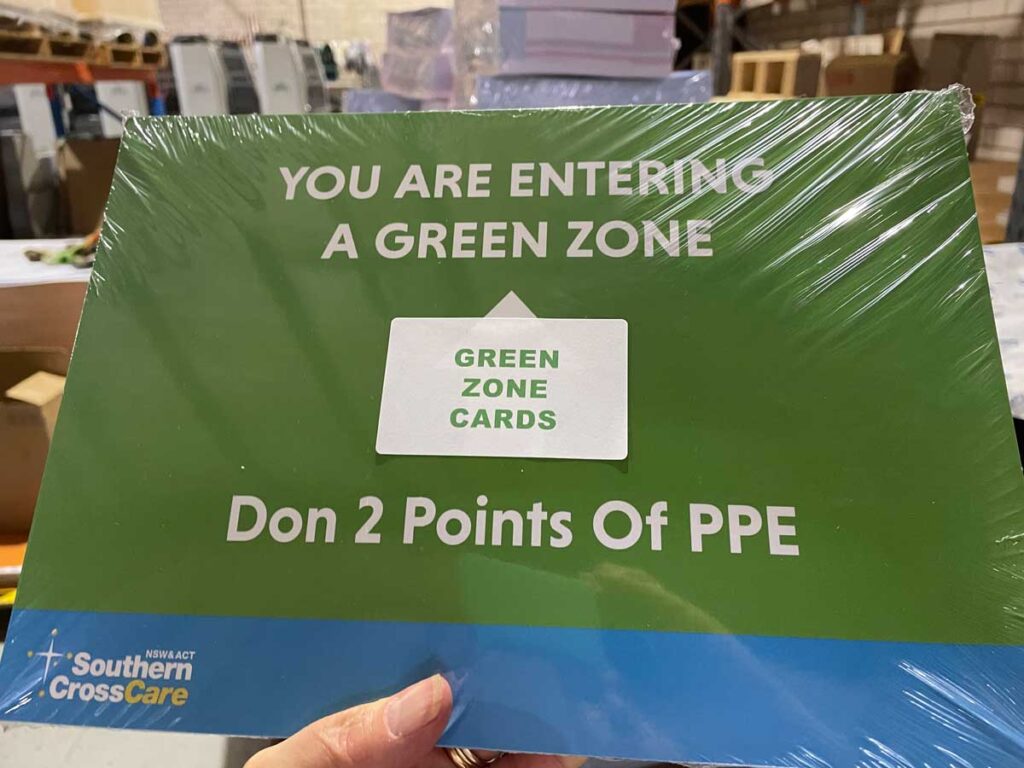 For more information on the above please contact Southern Cross Care NSW & ACT directly. Images are copyrighted and used here with permission.
If you have your own COVID SAFETY design (or any design) and would like us to print posters (or anything else) for you, we'd be pleased to assist!
Contact us by clicking this link!