In This Together
We don't get much foot traffic through our doors as most of our jobs come via email. All the same we're doing our bit to keep our staff and those who do come to see us Covid safe by placing Hand Sanitisers and Hygiene and Safety posters around the factory.
The posters below are printed on Easy Apply Vinyl which can be repositioned over and over, and is perfect for smooth surfaces like glass and tile. It's also ideal for gyprock surfaces as it won't take the paint off when the poster is removed.
For rough surfaces, as in our foyer which is cement render over brick, we recommend applying the posters to corflute before adhering to walls.
If you'd prefer paper posters, or flyers to hand out, it's easily done. We'll print them on your choice of stock. Just ask.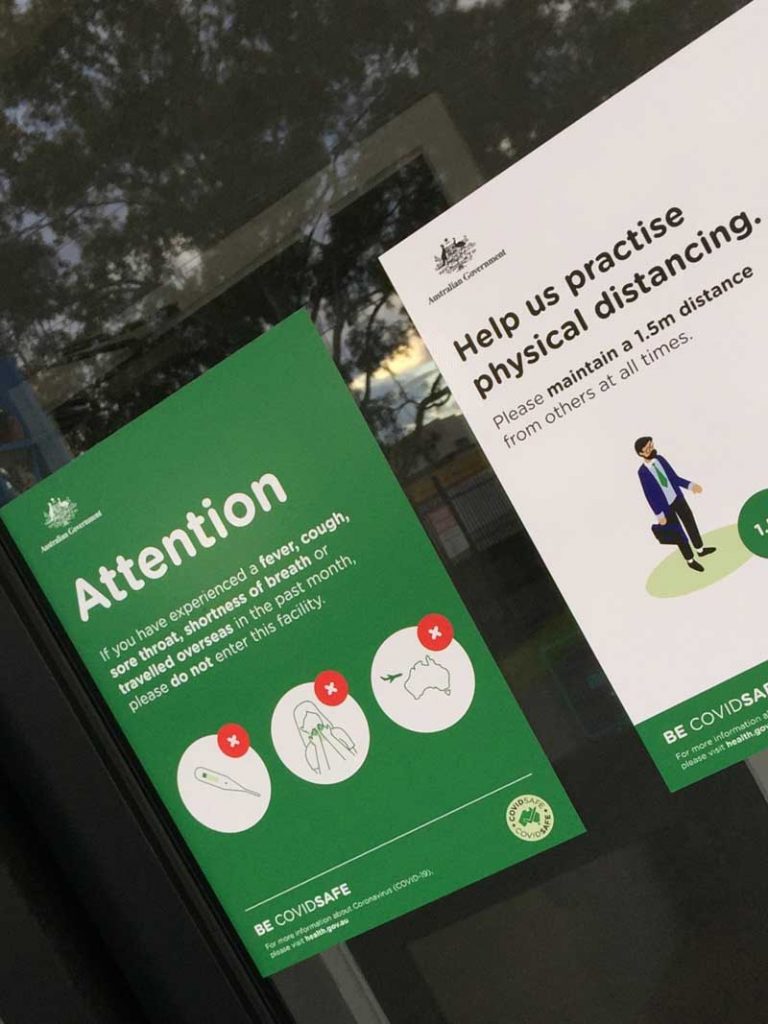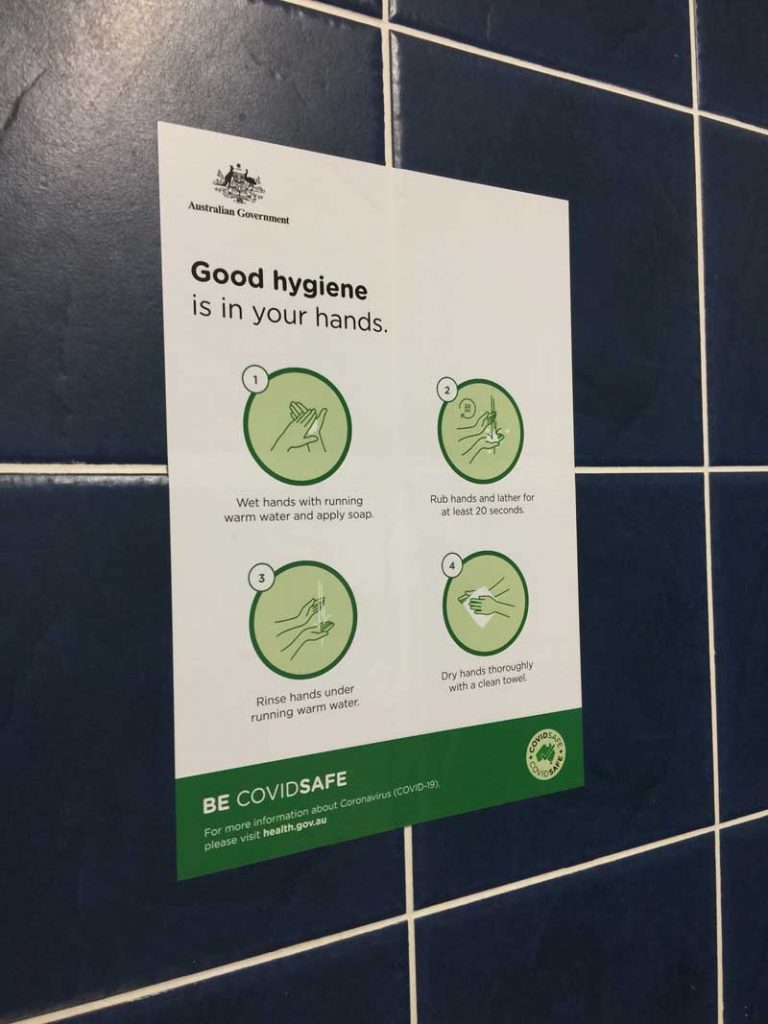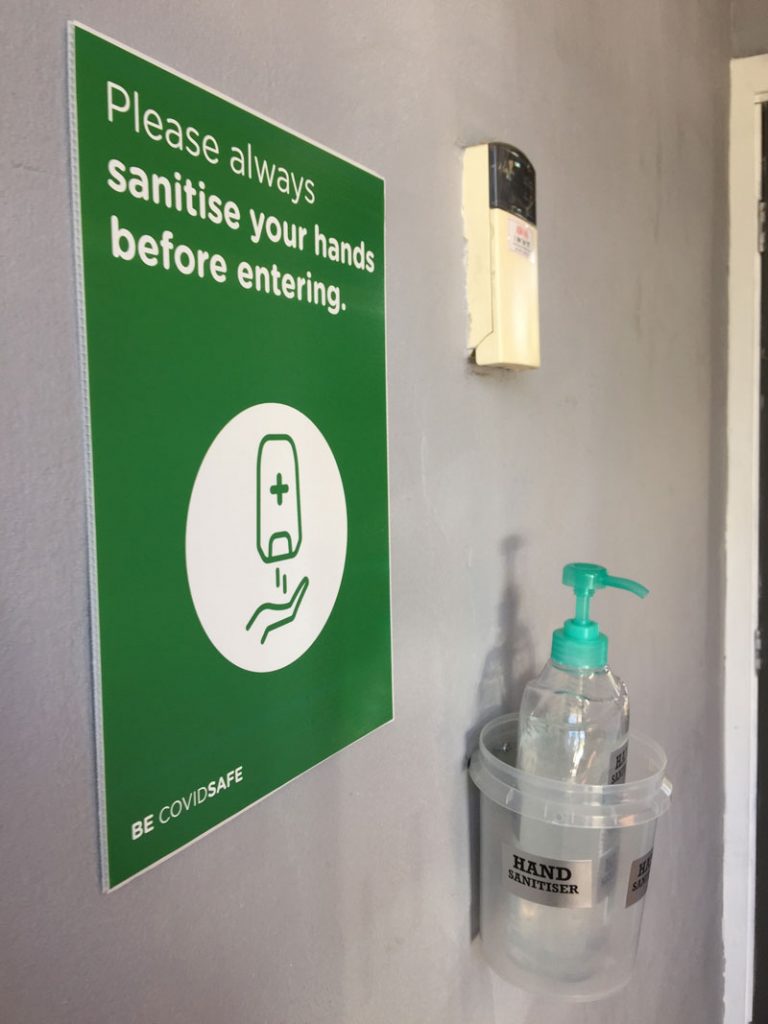 Our Wide Format printer is the perfect apparatus for producing multiple posters at once!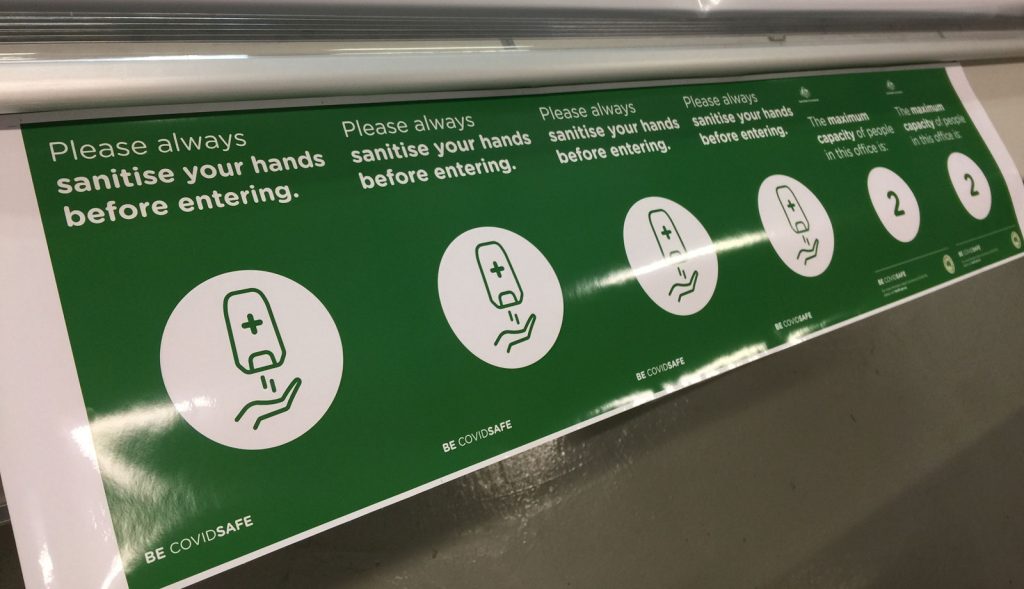 We would love to print posters for your business COVID-19 safety plan. Contact us by clicking this link. Or give us a call!