Did you know the modern printing industry is one of the most technologically advanced and sustainable? It's probably little known that the industry is among the largest users of information technology, and that the raw material used to produce printed matter, paper, is a highly renewable resource.
It's also a clean business.
Even so, at the end of the day, or the shift, or the job, depending on what's happening, the rollers on an offset press must be cleaned of ink with a solvent. The resulting slurry drains into wash up trays, which themselves must be removed, emptied, and washed by hand. Below are a few pics of the process.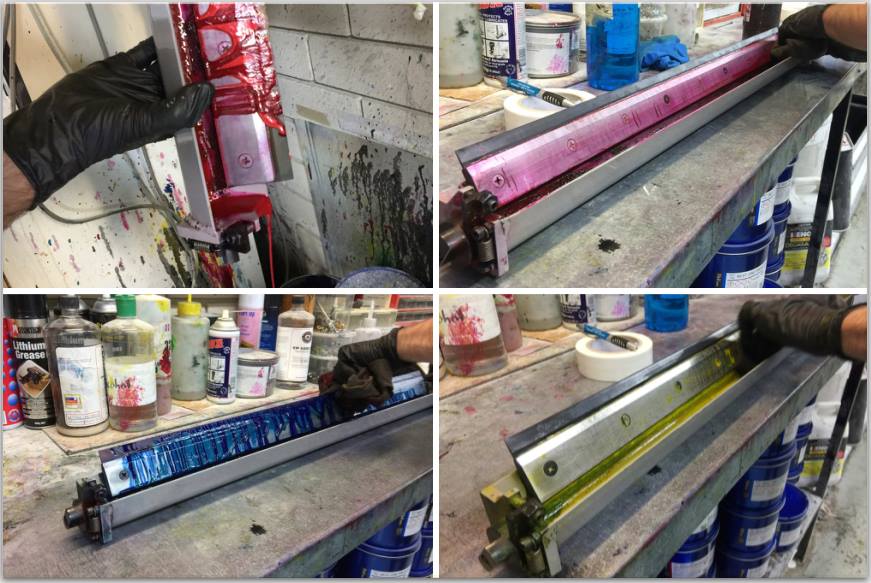 It's the messy part of the business, but it's got to be done because a clean press is a good press!