'Tis the season Indeed!
And what better way to show your valued clients and suppliers how much you appreciate them, than with a humble Christmas Greeting Card?
Come to think about it, a GIFT attached to the card would be nice…. But I digress.
Merry and Bright
We've produced a lovely lot of Christmas Cards this year, from over-printing a pre-designed charity corporate range, to printing some gorgeous bespoke designs, some of which are competition winning works of art. Well done and what an honour!
The images supplied range from drawings and paintings produced by hand to photographs and digital artwork, or a combination of all.
Here's a peek at a more recent batch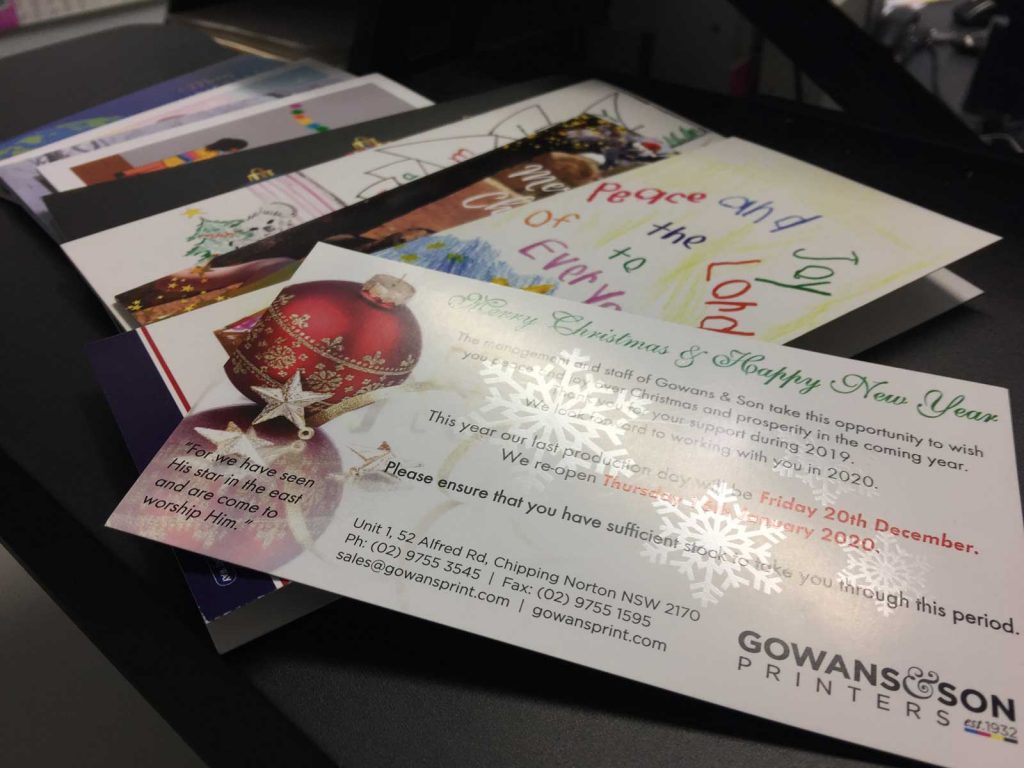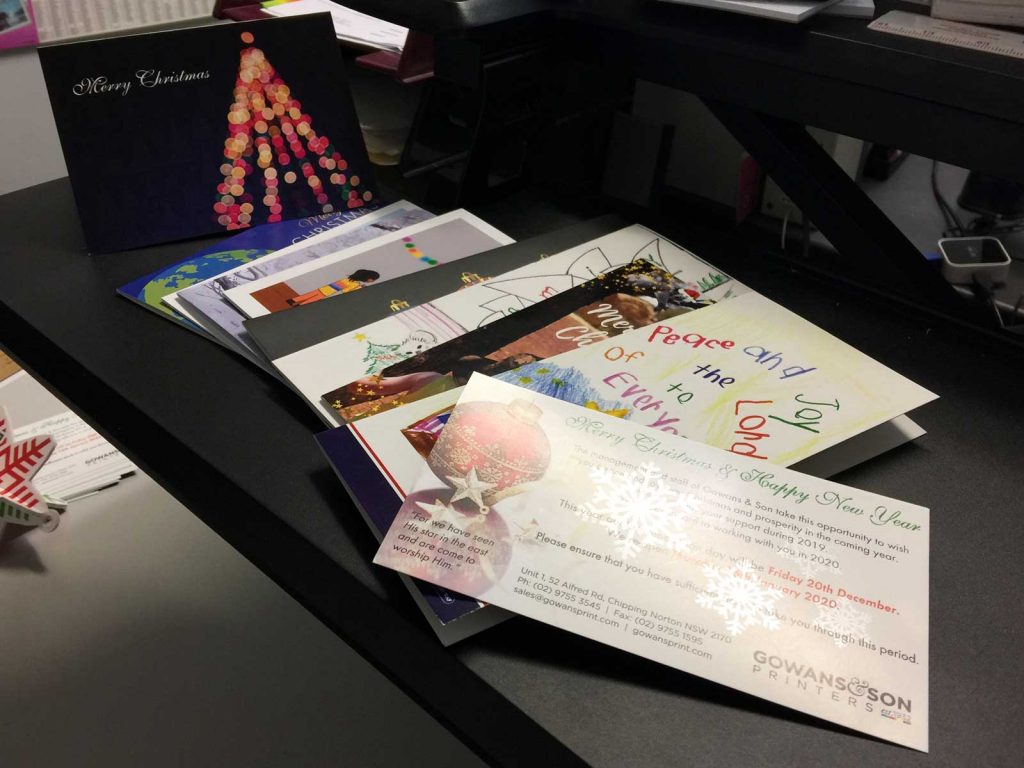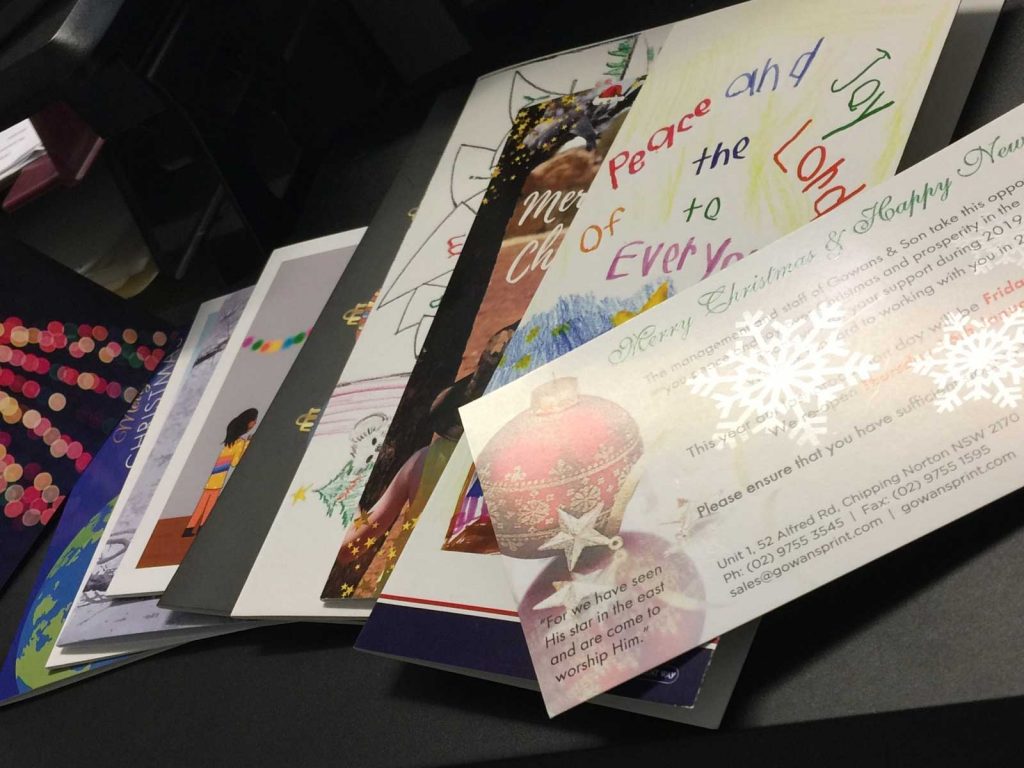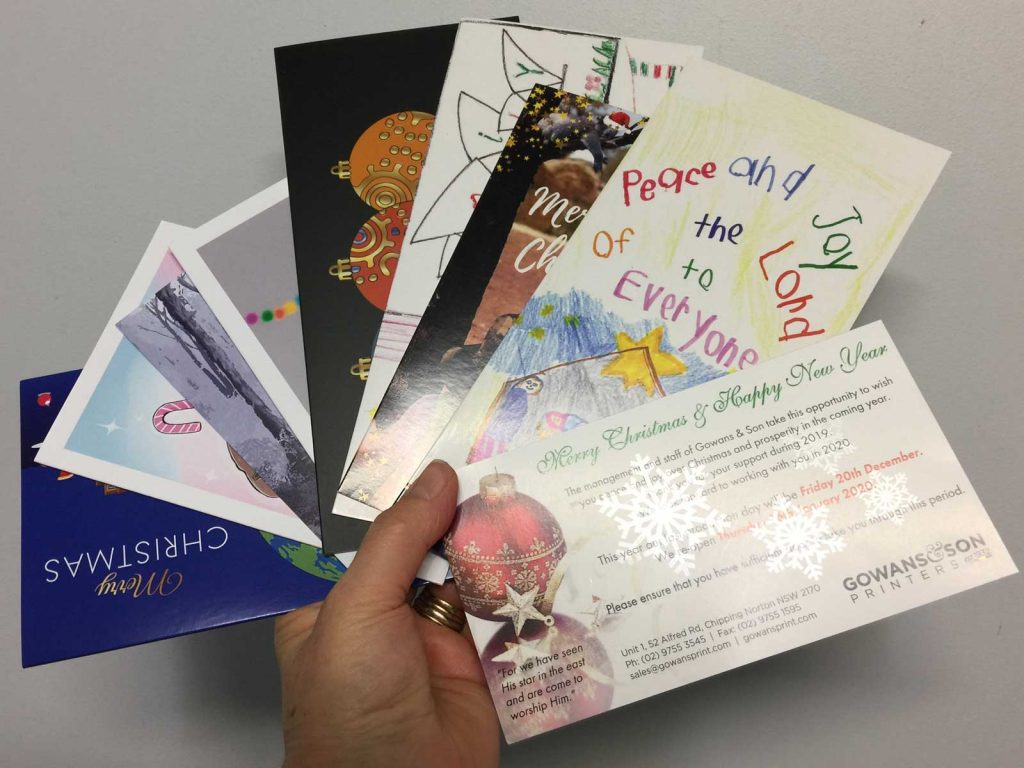 Quite the handful of winners!
If you'd like your own specially printed Christmas cards, just shoot us an email!