We recently printed a couple of different but equally gorgeous Year Books for two of our local schools.
Diary of A Busby Kid
The first for Busby Public School, Year 6, is just adorable, particularly the title cover with the play on the popular children's book series, Dairy of a Wimpy Kid.
Artwork was supplied by the clever folks at the school. Everything else was produced in house.
Pages are printed on 170gsm Gloss Art. Covers are printed on 310gsm Hi-Bulk Art Board, and are cello gloss laminated. Plastic Spiral Binds finish the books off very nicely indeed.
We think it looks fab!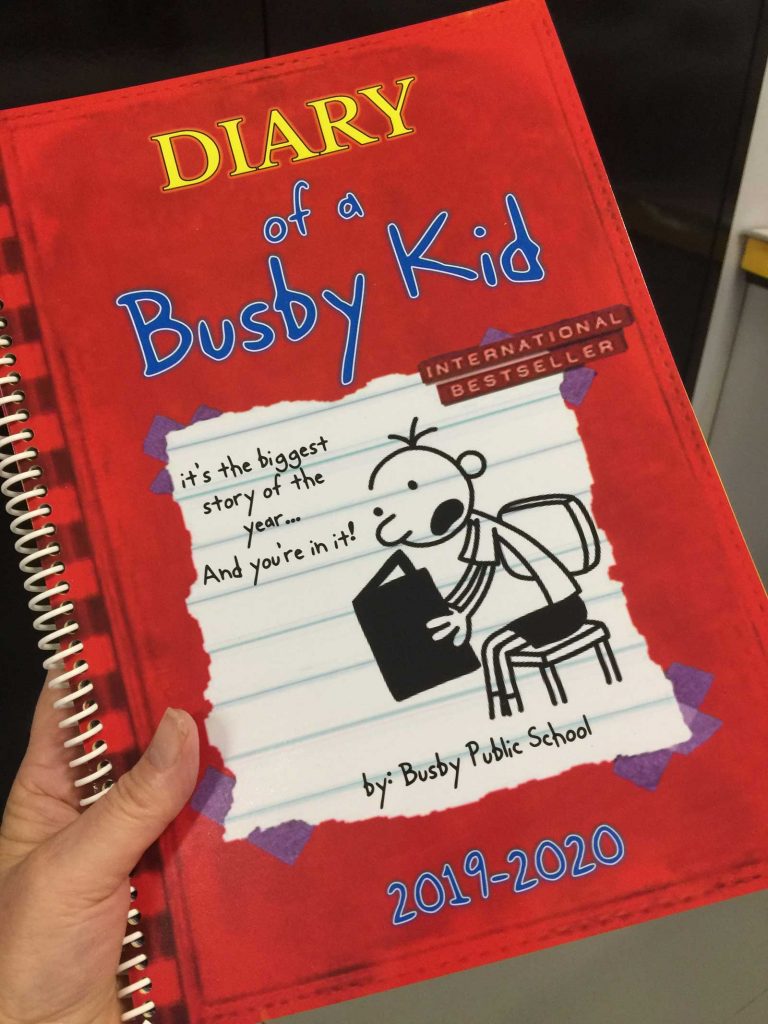 William Carey Christian School 2019 Year Book
We are proud of the high-end quality of this Year 12 book for William Carey Christian School, with whom we've had a very long and close association.
We did the artwork and lay out from images and info provided by the school. Pages are printed on 170gsm Gloss Art. Covers are printed on 300 Gloss Art Board and show off our cello matt laminating and digital foiling capacities beautifully. Perfect binds using PUR adhesive, which is the best choice for coated stock, complete these gorgeous books.
Especially loving the purple cover and gold foiling!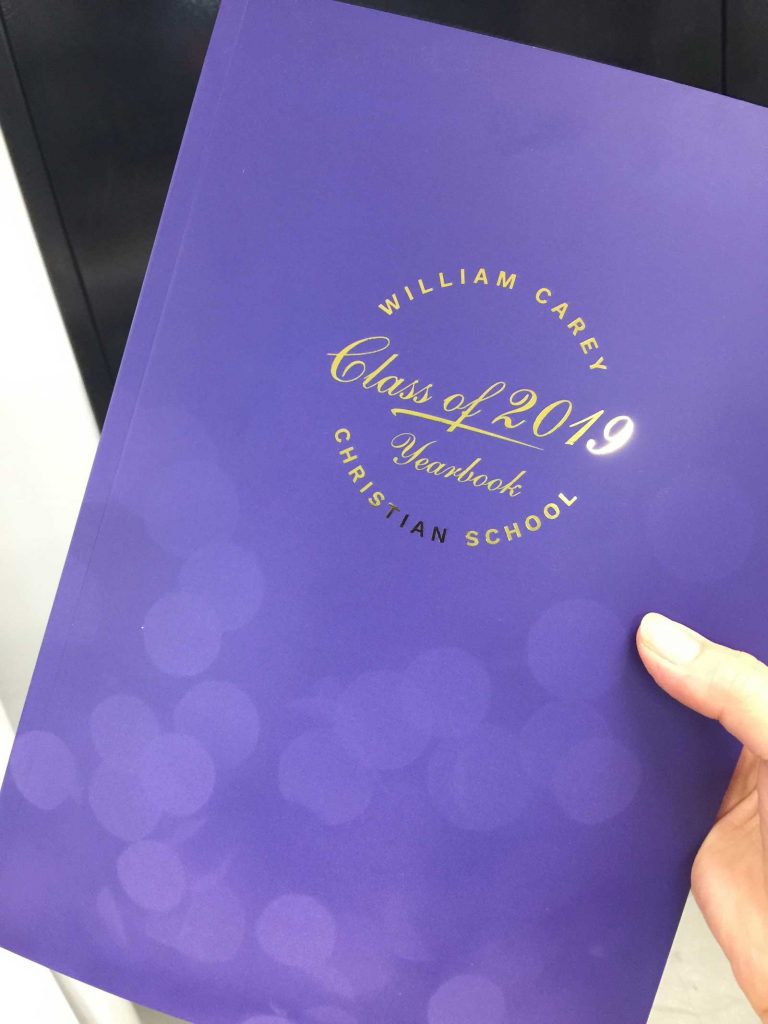 Both jobs turned out extremely well, if we do say so ourselves!