What is Pad Binding?
Commonly known as Padding in the printing trade, it's a binding method where a stack of paper is bound along one edge using a flexible adhesive. We call the adhesive, Padding Compound.
Individual pads are differentiated by sheets of cardboard backing inserted before the padding compound is applied.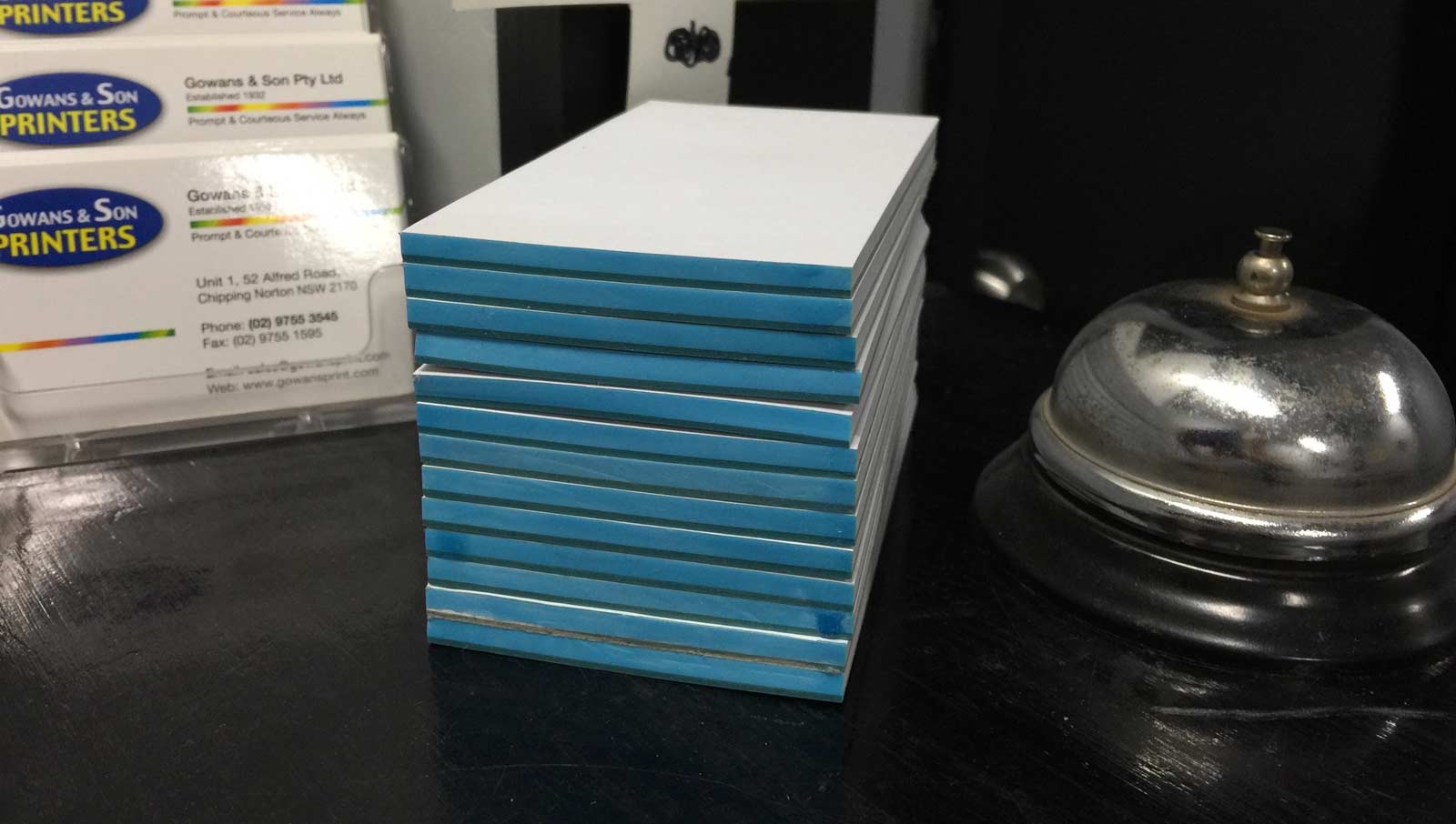 Padding is ideal for many types of stationery, such as order forms and invoices including sets of NCR or carbonless forms.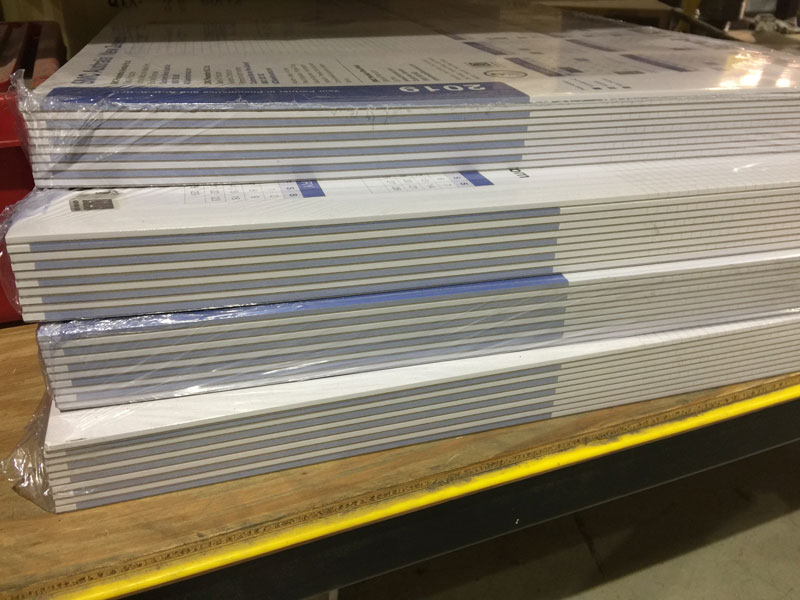 Pads are perfect for getting your brand or information out in the form of memos, order pads, desk pads and point of sale pads, for example. Anywhere easy tear off sheets are appropriate.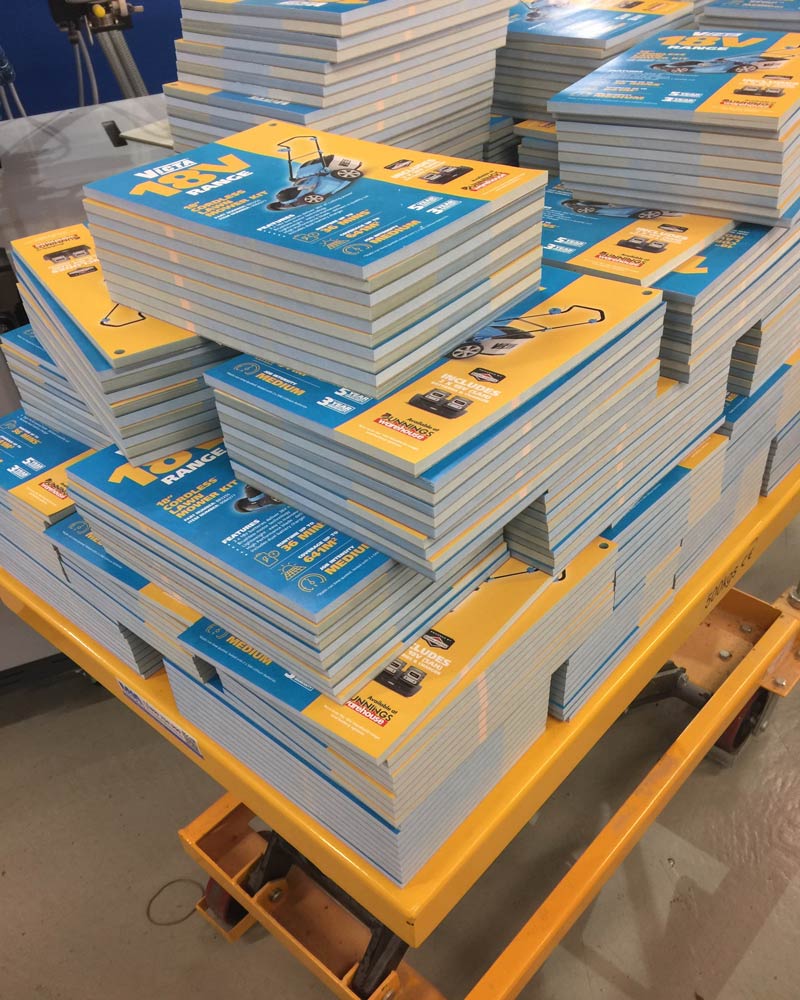 We always have complimentary notepads on the counter for customers to take. They're a very handy and much appreciated item. Pop in for yours!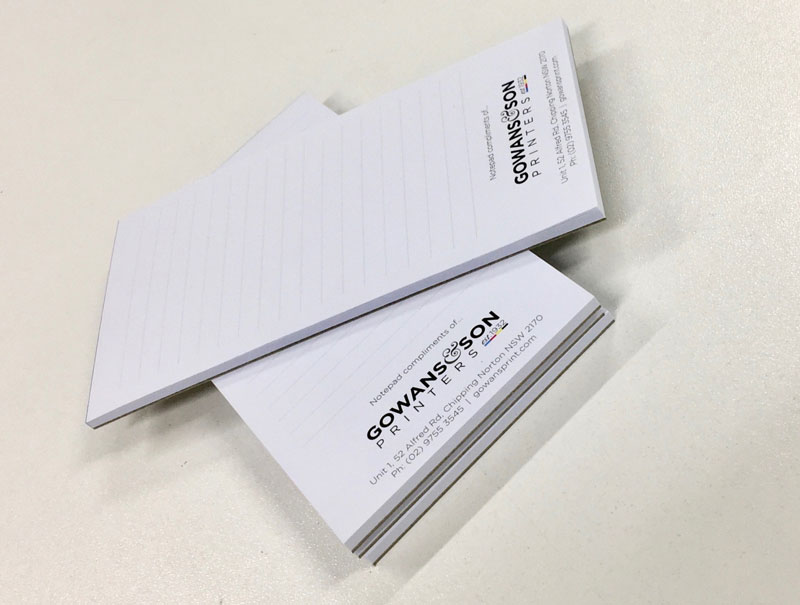 We offer padded stationery and forms in all sizes, in whatever quantity you might need.
Would you like a padded finish for your next print job? Try us!   
If you'd like to know about our other binding styles, you'll find a summary here.