Roller maintenance matters!
Most people would have no idea that maintaining ink roller settings is crucial to the printing process. And why would they, unless they operated a printing press?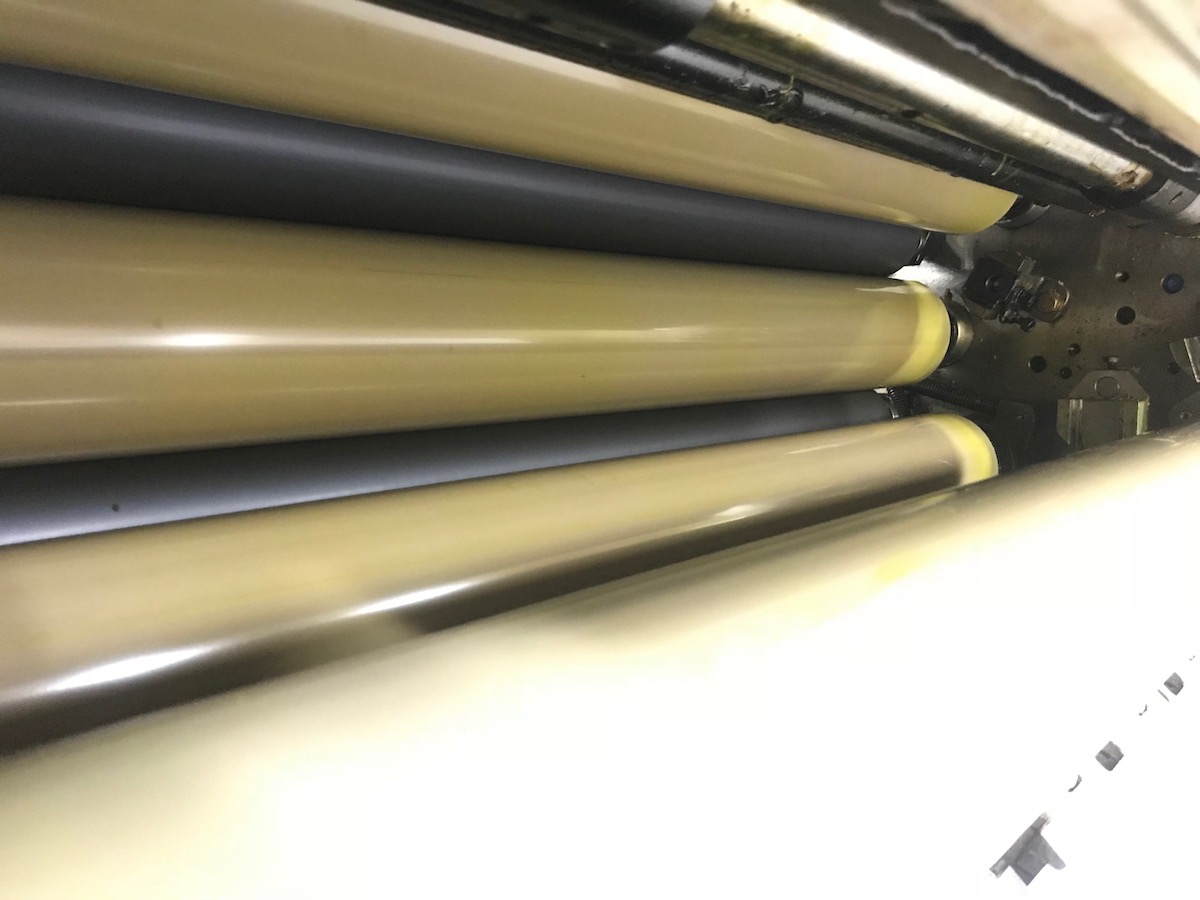 Why are roller settings key?
Keeping ink rollers properly calibrated creates an even distribution of ink, ensuring the best possible print for your product.
The rollers themselves are manufactured with microscopic rises and dips in the rubber surface. This texture provides the grip so that ink transfers smoothly and easily down the roller train to the plate.
Ink rollers should have a mat, almost velvety appearance, and their surface should feel soft to the touch.
Calibrated and cleansed
If rollers aren't cleaned properly, old ink fixes to the textured surface and the rollers become glazed. When rollers are glazed, they look and feel glassy, and are too slick to transfer ink effectively.
This means more ink and water will be needed to achieve the required ink densities. Higher levels of ink and water can result in problems such as dot gain, mottled solids, and ink drying difficulties.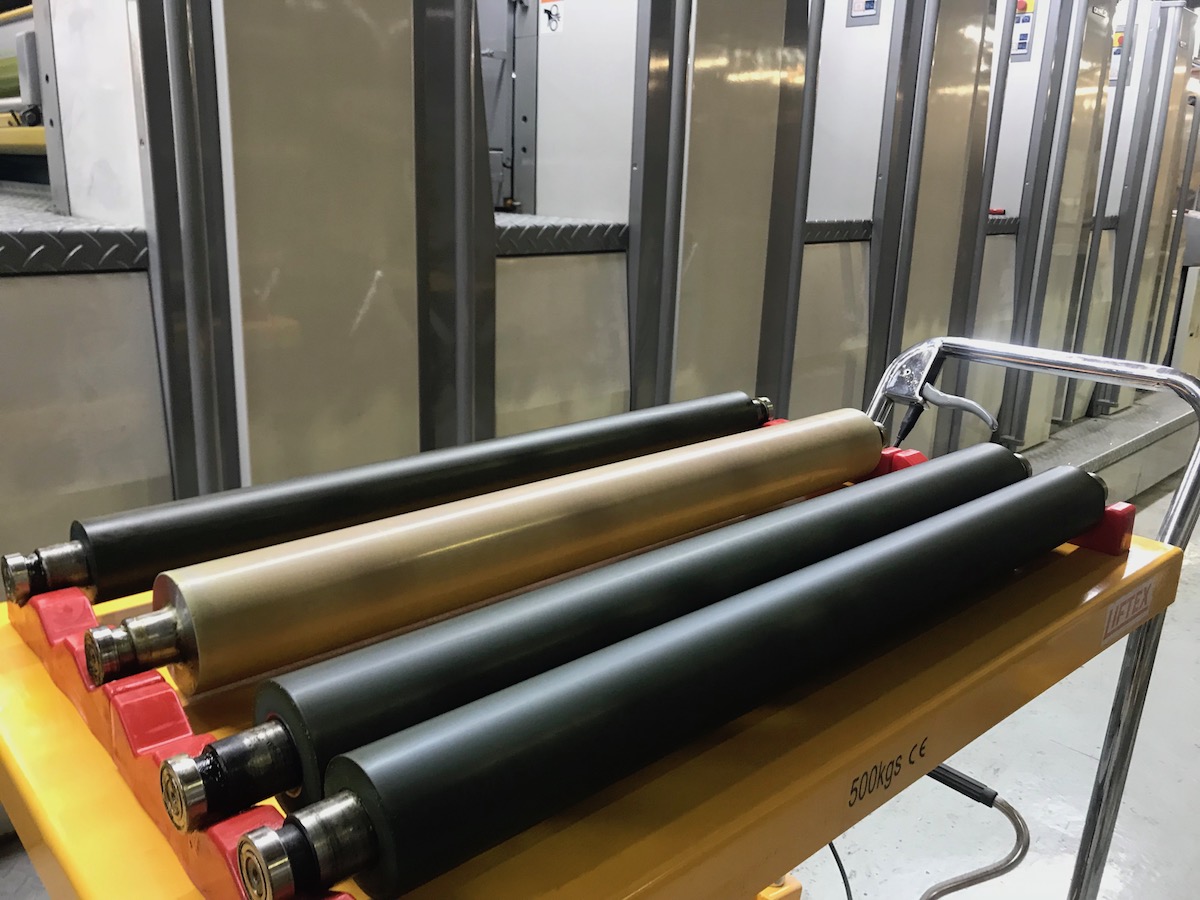 So periodically, the ink rollers are washed and the bearings re-greased, providing them with the perfect conditions to run.
A regular maintenance schedule is essential!