Timely Marketing Matters
Here's a smart, short run flyer we did for a Nutrimetics consultant.
This enterprising lady wanted to reach out to local businesses in her region with ideas for corporate Christmas gifts and gift packages. Photos were staged beautifully and look fabulous.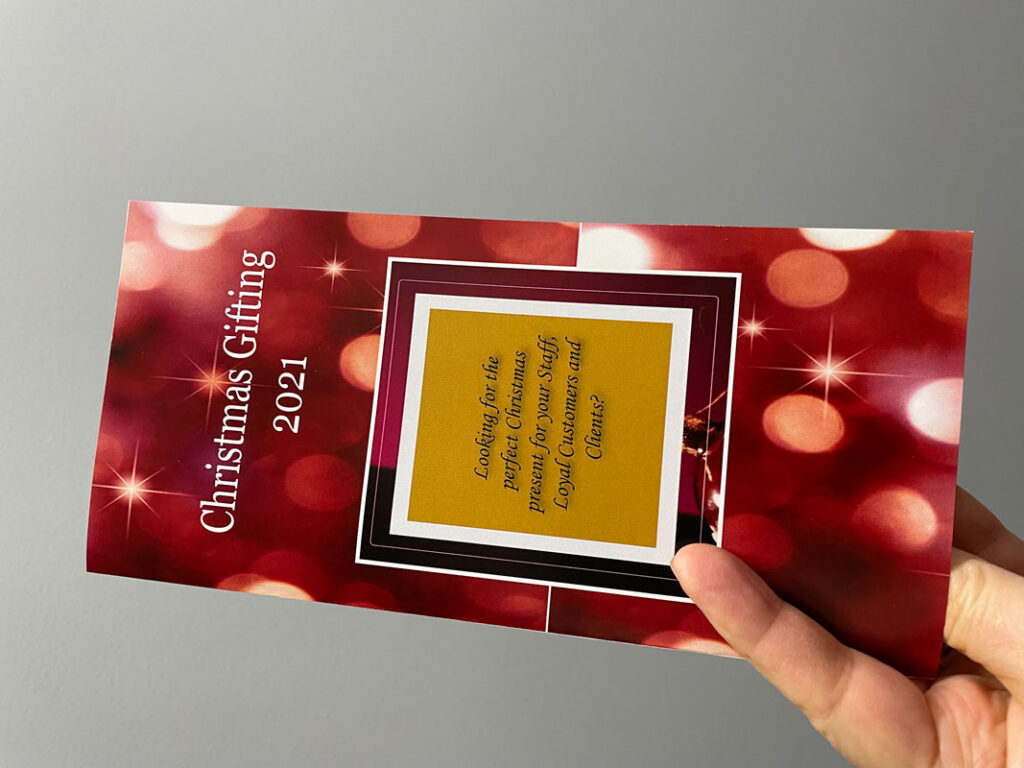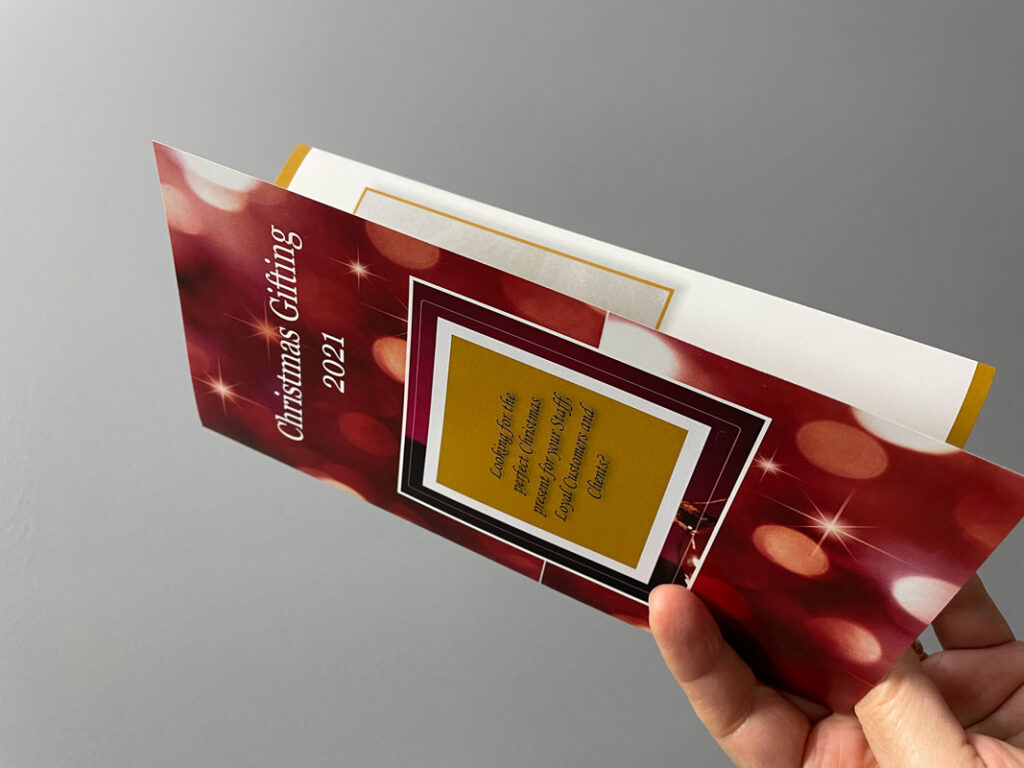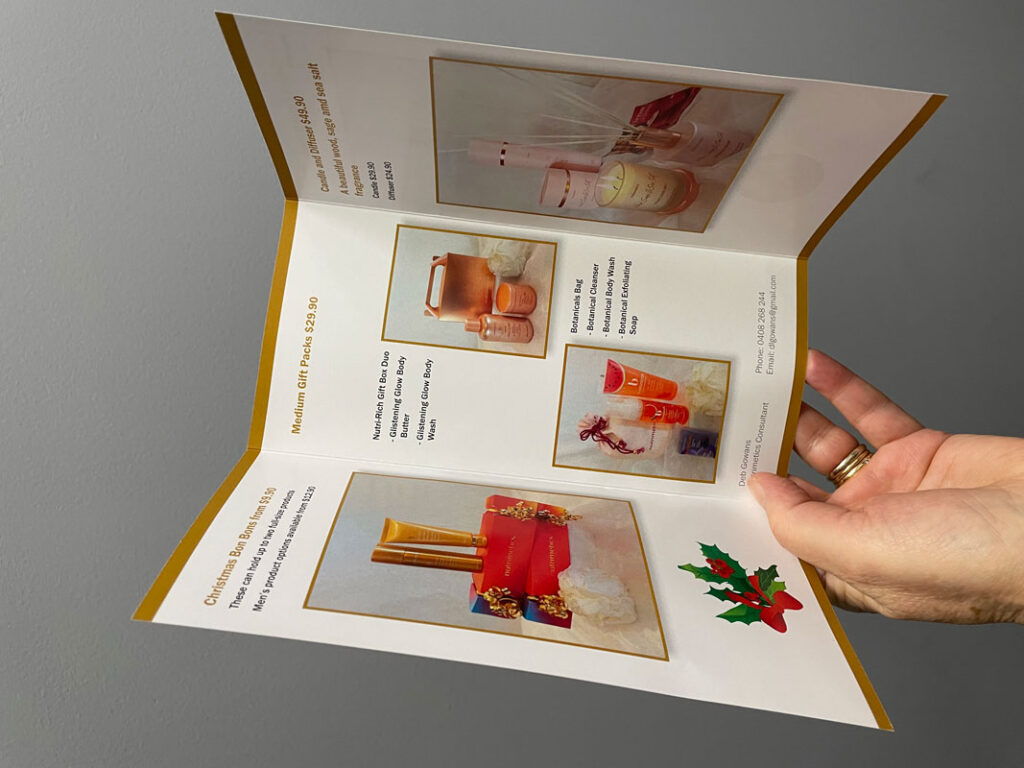 Now is the time!
But how to get the images and a summary of information to potential clients with the festive season fast approaching, and time running out to capture the market in time?
That's where we came in!
Printed on 170 gloss art, A4 size, folded in three to DL, the perfect size for handing out in person or popping in the mail, this full colour flyer showcases our client's gift suggestions. Printed quick smart! Happy client!
If you want to achieve something similar, we can print it ASAP!
Get in touch for Christmas printing now!