The SHAC – GRAND OPENING PARTY
Congratulations to the committee members whose hard work paid off beautifully at the grand opening of The Southern Highlands Artisans Collective or The SHAC for short.  Guests were greeted by blazing fire pits, a table fully laden with delicious nibbles, and the pleasant strains of live music.
We wandered in and around and through galleries, workshops and studios. The range of creations on display varied from sublime photographs, to gorgeous basketwork, weaving, painting, sculpture, pottery and millinery. The night was topped off by a fun celebrity art auction, with paintings by famous Southern Highlands locals such as Noeline Brown, Tina Bursill, Samantha Armytage, John Waters, Geoff Jansz and Michael Yablsey. Such a great night!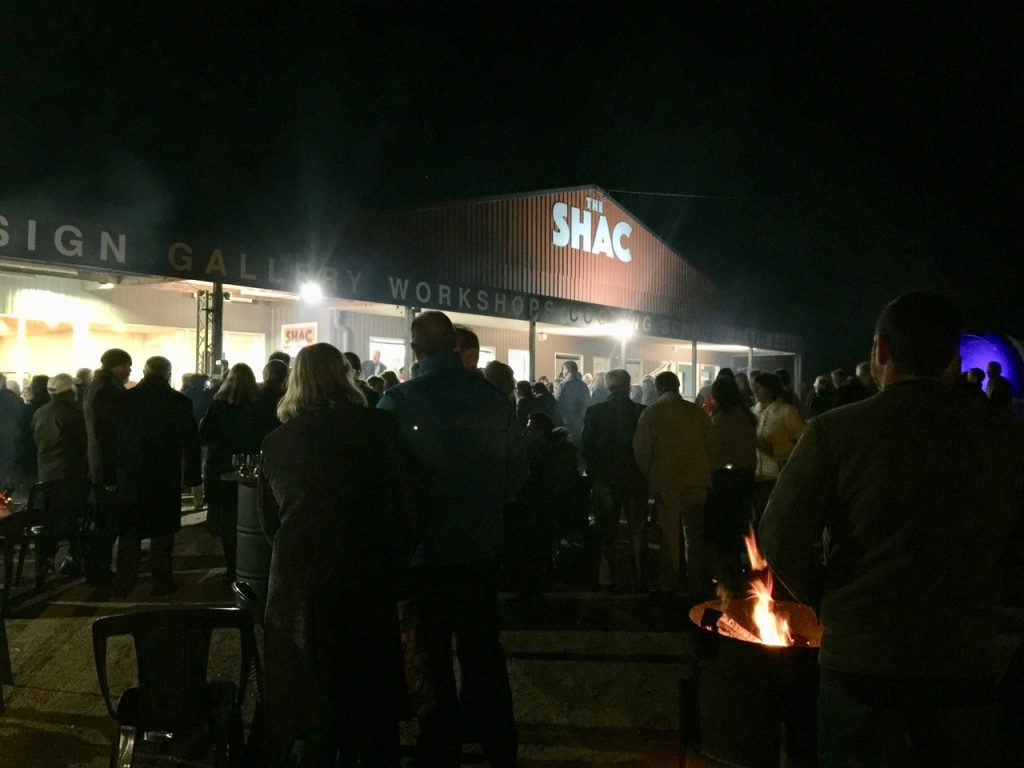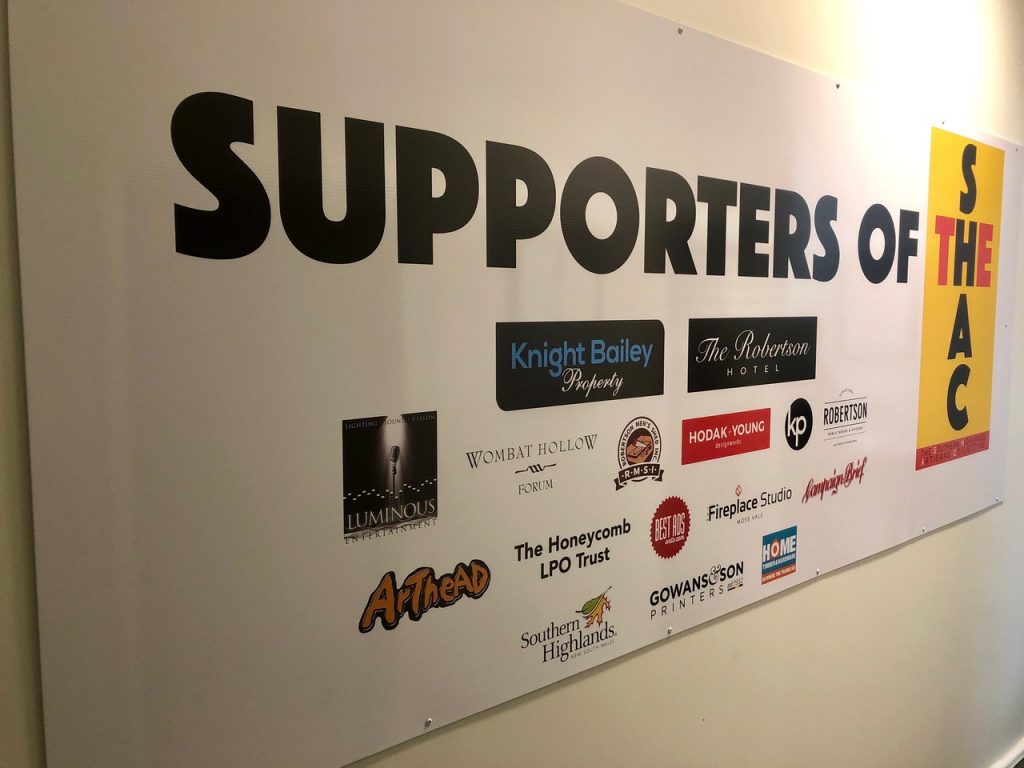 The SHAC – THE SOUTHERN HIGHLANDS ARTISANS COLLECTIVE is a fabulous new venue where the public can glimpse a local artisan or artist at work in their studio or workshop and browse the artworks displayed in the gallery.
You can find The SHAC next to The Big Potato in Hoddle Street, Robertson NSW.