Ho Ho Ho! Christmas is Coming!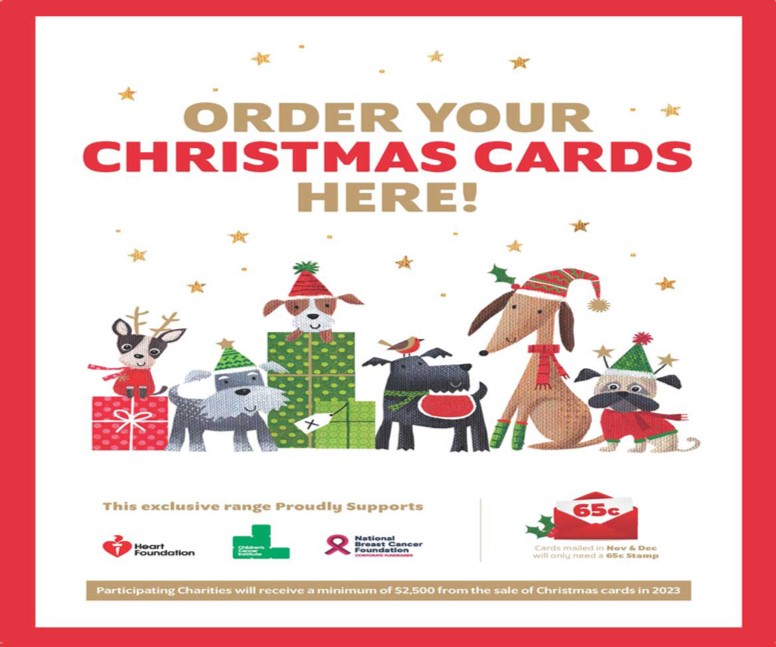 You can support one of three worthy charities by choosing from the festive range of Christmas cards produced by Charity Greeting Cards. We'll print your personalised message!
Or let us CUSTOM PRINT for you. With our expert assistance you can create your own unique Christmas cards from scratch! With our digital diecutter, fancy outlines are a cinch!
Send us your artwork and if ordering from the catalogue remember to include the code, name, quantity, message number and logo.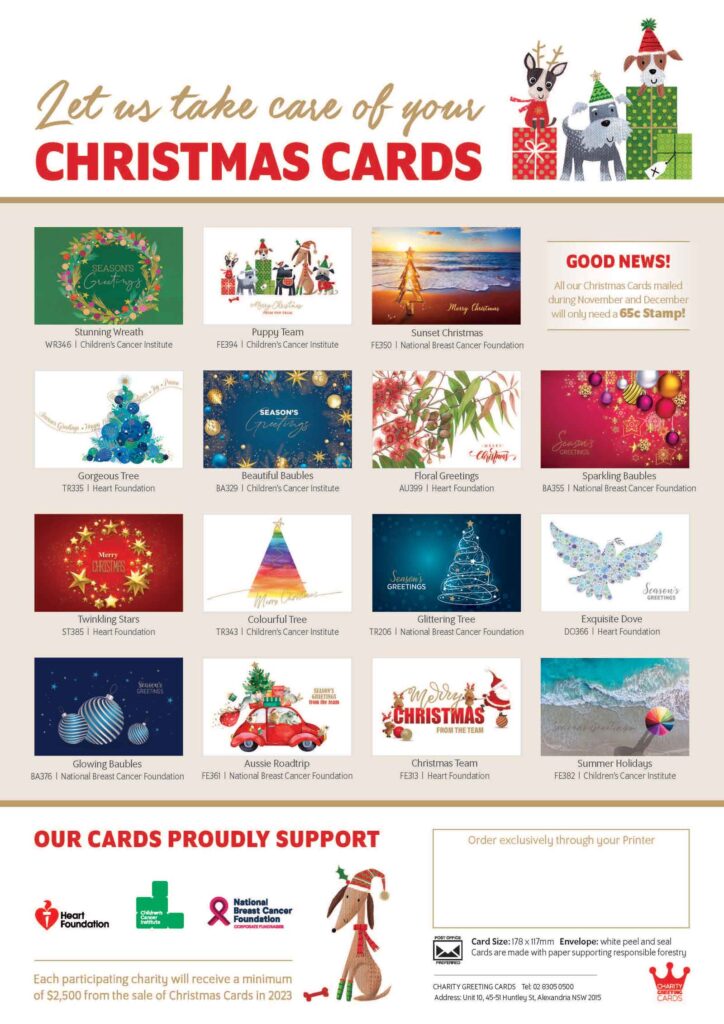 Here is a closer look at the 2023 Charity Christmas Cards Virtual Catalogue
2023 Price List
Minimum quantity is 50 per design. Prices include colour overprint inside card, envelopes, GST and delivery.
Prices are for the Charity Range only. For custom cards, please contact us!
Quantity
50
100
150
200
250
300
350
400
450
500
1,000
$
247.50
348.70
449.90
551.10
652.30
745.80
840.40
933.90
1,028.50
1,122.00
1,802.90
Suggested Verses and Greetings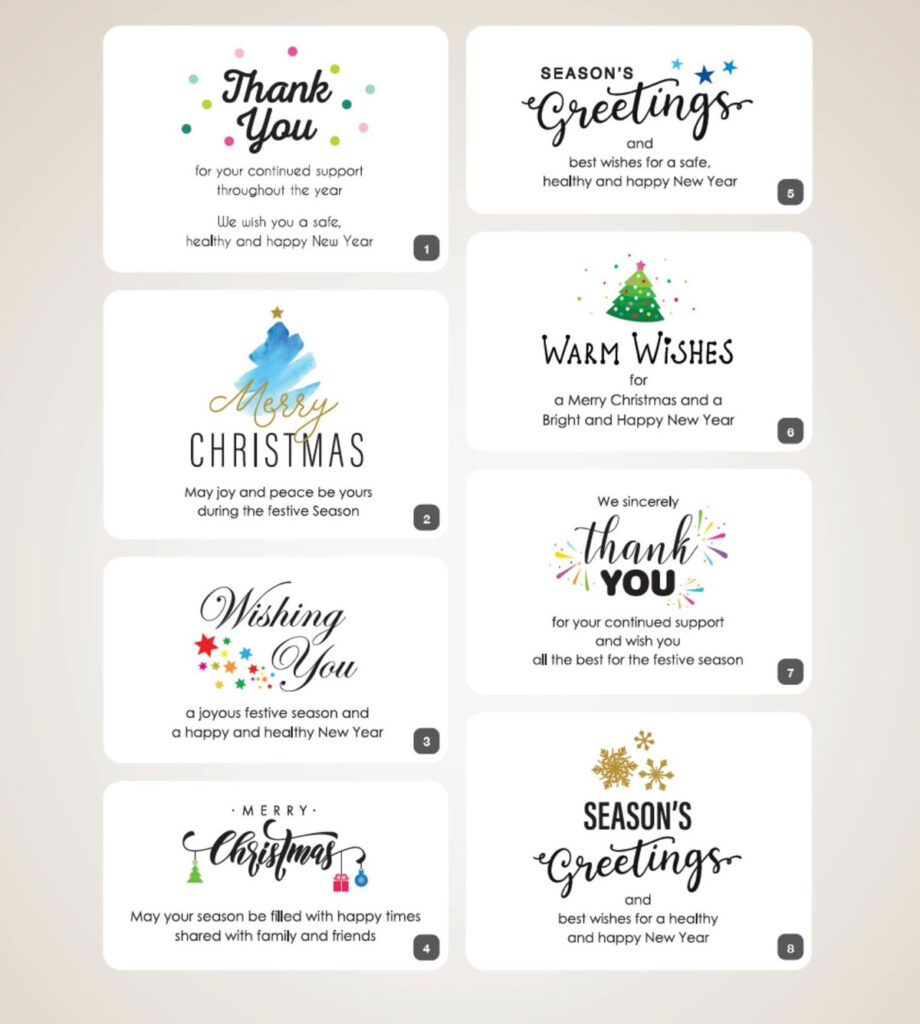 PROTECT AUSSIE JOBS!
Thank you for supporting our family business! By working together, buying Australian and building relationships with local suppliers we can build and maintain a healthy Australian manufacturing industry. Thanks for helping to grow Australian manufacturing!
You can conveniently email us by using the button below. For Custom Cards, please send us your info and/or artwork. If ordering from the catalogue don't forget to include the code, name, quantity, message or verse number and any logos.
Order your Christmas Cards here!