2020 French Open Final
Novak Djokovic vs Rafael Nadal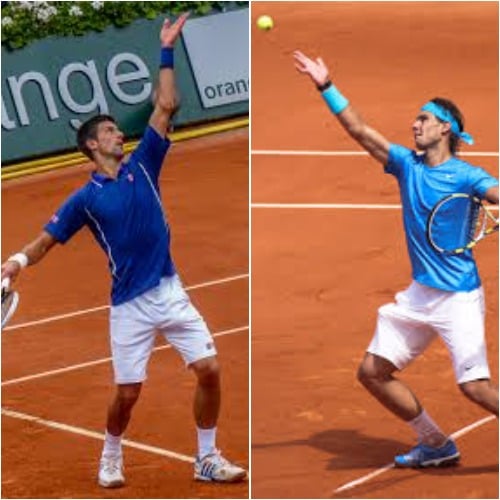 By Alaster Gowans
This Monday two of the greatest tennis players of all time will face off. Their rivalry is the most prolific of the Open Era and is widely considered to be one of the greatest rivalries in tennis history by players, coaches, and pundits alike.
The two have faced each other 55 times with Djokovic leading 29–26.
Of these matches, 15 have been in Grand Slams with Nadal leading 9–6. Why is this so? Because on clay Nadal has a dominance that simply cannot be matched. He leads 6–1 at the French Open.
Let me take you back to 2019. It was the Australian open final. Riding off of the hype from their last meeting in Aus (2012), many were expecting a thrilling 5 setter. After all, the 2012 final was only the longest grand slam final in history. To say it had people on the edge of their seat would be an understatement. What transpired in 2019 was the complete oposite of that. 6–3, 6–2, 6–3. Utter destruction. Djokovic obliterated Nadal in 2 hours and 4 minutes.
This was Djokovic's 15th Grand Slam title, surpassing Pete Sampras for third place on the all-time list, behind Federer and Nadal.
Was this the end of Nadal? Some may have thought so, but their next meeting was on clay and it was a different kind of destruction. Rafael Nadal thrashed a jaded Novak Djokovic in Rome for a bagel, taking the first set 6-0. Neither of these great rivals had ever done that to the other in 53 previously hard fought matches.
With Nadal at age 34, and Djokovic close behind at 33, what can we expect for this French Open final? Will Nadal continue his dominance? Will Djokovic cement his name as the greatest multicourt player? Only time will tell, and there's only one way to find out.
When these great players retire, we may never witness this calibre of tennis again.
History will unfold at midnight.