Time for Christmas Cards!
You can support one of three worthy charities by choosing from this festive range of Christmas cards produced by Charity Greeting Cards. We'll print your personalised message!
Or let us CUSTOM PRINT for you. With our expert assistance you can create your own unique Christmas cards from scratch! This year more than ever they will be truly appreciated!
ONLY 65c POSTAGE DURING NOVEMBER AND DECEMBER !
PLEASE SCROLL TO SEE THE 2020 CATALOGUE, PRICELIST AND SUGGESTED VERSES
Hit here to tell us your choice. We'll get right on it. Too easy!
2020 Price List
Minimum quantity is 50 per design. Prices include colour overprint inside card, envelopes, GST and delivery.
Quantity
50
100
150
200
250
300
350
400
450
500
1,000
$
279.40
369.60
458.70
548.90
641.30
727.10
812.90
897.60
920.70
999.90
1,689.60
Suggested Verses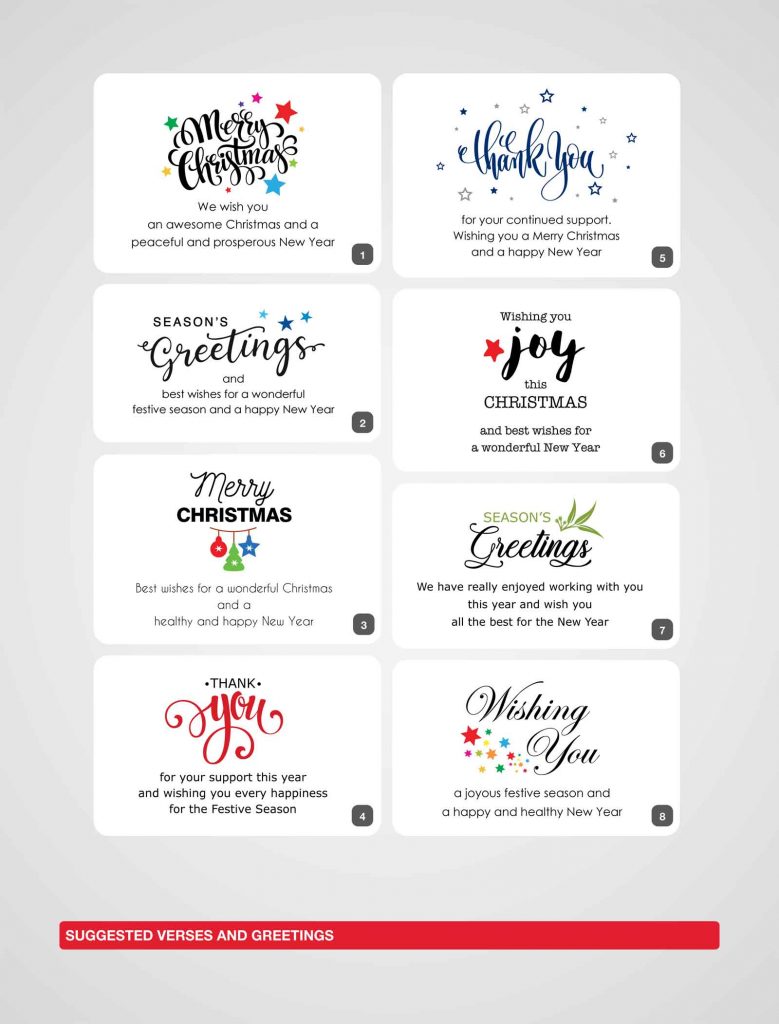 OUR CHARITY CHRISTMAS CARD RANGE SUPPORTS
Children's Cancer Institute
National Breast Cancer Foundation
Heart Foundation
GIVE BY CHOOSING FROM THIS SPECIAL COLLECTION
A minimum of $4,000 will be donated to each of these three worthy causes from the sale of this range in 2020.
All cards from the Corporate Charity Range are made with paper from certified and sustainably managed forests.
Customise by adding your own message and logos. Folded Card Size is 178 x 117mm. Envelopes are white, 100gsm, Peel and Seal.
Order here and remember to include the code, name, quantity, message or verse number and any logos!